Kenny Scharf: More, Newer, Better, Nower, Funner! from the Levi's Film Workshop
Juxtapoz // Tuesday, 10 May 2011
1
Kenny Scharf: More,Newer,Better,Nower,Funner! from Levi's Film Workshop on Vimeo.

For Juxtapoz, seeing Kenny Scharf's inclusion (an obvious inclusion) in MOCA's "Art In the Streets" exhibition was especially exciting. Mr. Scharf, gracing the cover of just our 7th issue (the Summer 1996 issue, to be exact), was the first "street artist" to ever be on the cover of our magazine. And as Kenny proudly walked around the MOCA over the course of the few weeks leading up to the opening, we noticed a proud, groundbreaking artist, taking in a pioneering show that he held such an important role in.

So as we walked into the MOCA, with Scharf's famous characters blasted all over the Geffen Contemporary's walls, and a Scharf decorated car nearby, it felt appropriate and brought us back. Scharf is a big part of our history as a publication, and a big part of the history of street art.

For the occasion and seeing Scharf as a seminal figure, the Levis' Film Workshop produced the film, Kenny Scharf: More,Newer,Better,Nower,Funner!, directed by Nathan Meier and Malia Scharf. The short was filmed in New York, Los Angeles and at The Museum of Contemporary Art, Los Angeles (MOCA) in conjunction with Art in the Streets.
We spoke with Malia Scharf this morning about the project, with the co-director saying "This film is all about Kenny's spirit and passion for art. And his strong belief that 'art is for everyone and not just for a certain few.' And that's what I think is so great about the Art in The Streets show, this film and of course street art. It's out there for everyone to see and enjoy and it leaves no one out. I think there's a message in
Kenny Scharf: More, Newer, Better, Nower, Funner
(hence the title quoted from Kenny) don't take yourself too seriously and have fun!"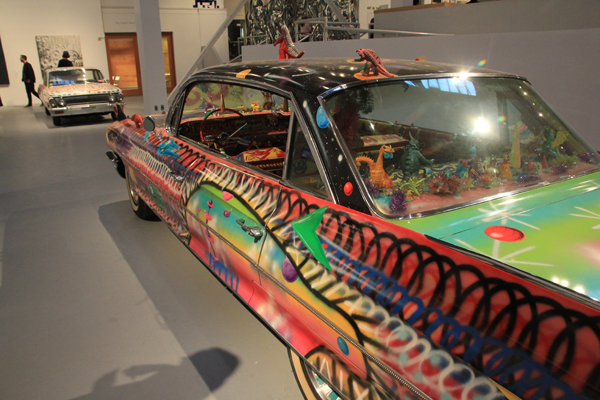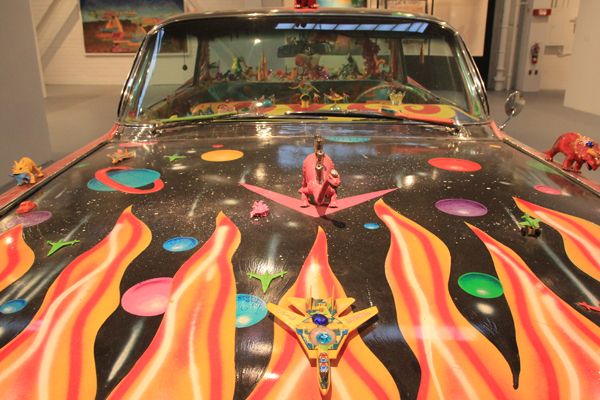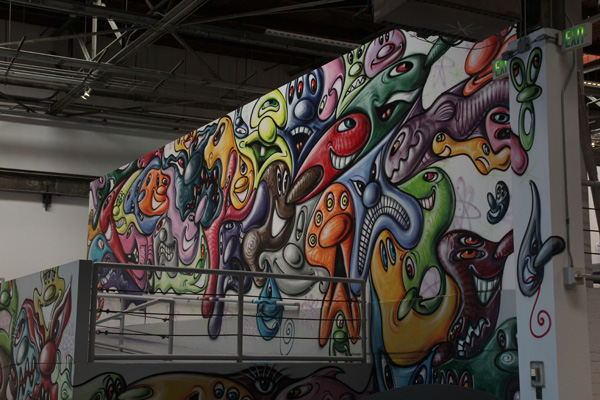 This film was made at the Levi's Film Workshop at the Geffen Contemporary at MOCA.