Kehinde Wiley "The World Stage: Israel" at Roberts & Tilton Gallery
Juxtapoz // Monday, 04 Apr 2011
1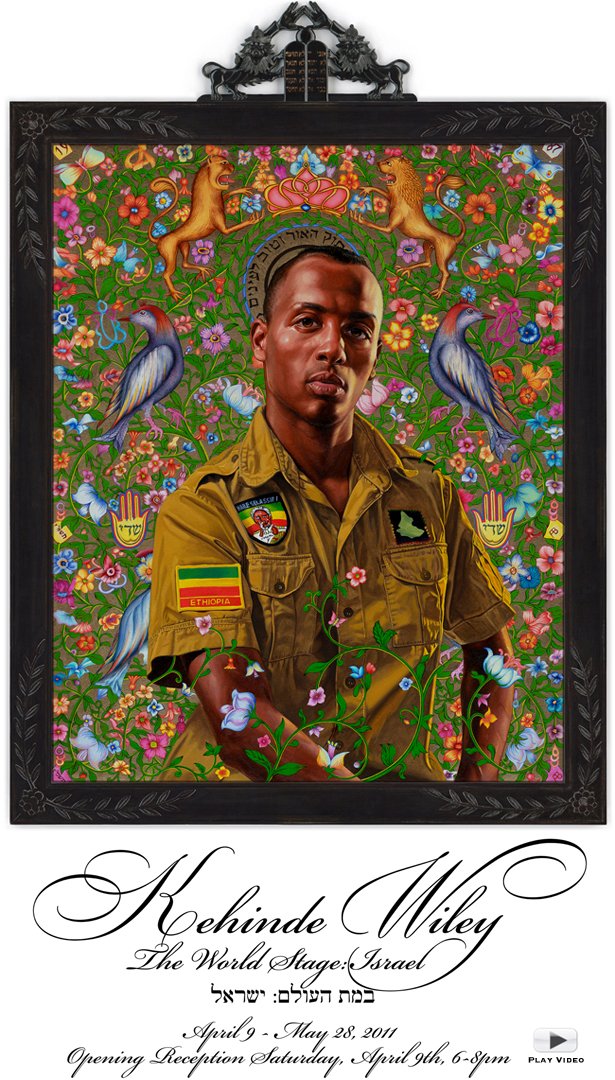 Kehinde Wiley,
cover of the January 2010 issue of Juxtapoz
, continues his World Stage series with a new exhibition opening at
Roberts & Tilton in LA
this Saturday, April 9, titled
The World Stage: Israel
. Wiley traveled to Tel Aviv and Jerusalem to create the portraits in the series.
As with past World Stage series' that Wiley has created in India, China, Brazil, and Africa, the artist embedded himself in the culture to create a new visualization, and as Roberts & Tilton notes, "evoking discourse on an ever-expanding examination of globalization."
Wiley on his
World Stage: Israel
:
After a while...I started to see certain patterns emerge, patterns such as ways of dressing, patterns of speech, a type of post-black urban sensibility that supersedes race, that supersedes tribal group. It is, in many ways, something to do with class affiliation. The positioning of Israel within The World Stage series is crucial and key in understanding the project given that each country is selected for its unique political and social importance in the world arena in the year 2011. The work included in The World Stage: Israel specifically concentrates on contemporary Israeli youth culture utilizing discotheques, malls, bars, and sporting venues as locations to scout participants. All of the models come from a full range of ethnic and social backgrounds. In addition, the work relies heavily upon a desire to see the decorative traditions that have come out of Israel, historically juxtaposed with some of the more contemporary modes of national and personal expression.
There is also going to be a exhibition catalogue for the exhibition available
through Roberts & Tilton
: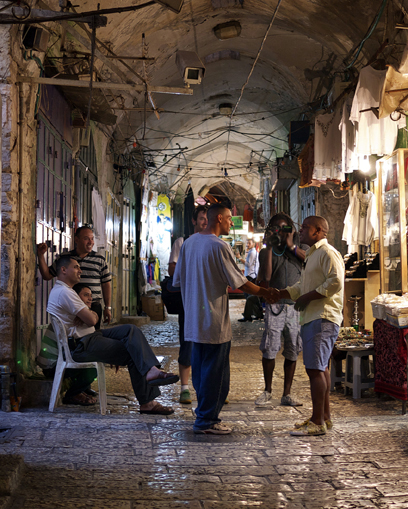 Kehinde Wiley
The World Stage: Israel
April 9 - May 28, 2011

Opening Reception Saturday, April 9th, 6 - 8pm
Roberts & Tilton
Culver City, California