KC Ortiz: New Photos in Burma
Juxtapoz // Monday, 20 Sep 2010
1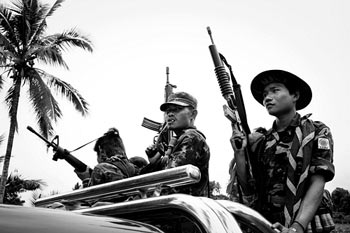 KC Ortiz (Juxtapoz #116) just updated his website with his latest works in three new galleries, all involving Burma.
"It is just the beginning of a much larger project but I will be updating and adding different galleries as the project progresses.
"The first gallery is on the Rohingya, Burma's Muslim minority, labeled the most persecuted people on the planet by the UN."
Make sure to catch some of our favorite quotes in Ortiz' feature interview in the September 2010 edition Juxtapoz.