KC Ortiz Hmong Militants Photo Series featured on Time Magazine
Juxtapoz // Wednesday, 28 Jul 2010
1
In secret camps in the mountains of Laos, the remnants of a band of Hmong fighters allied with the U.S. during the Vietnam War live in constant fear more than three decades after American troops left the region.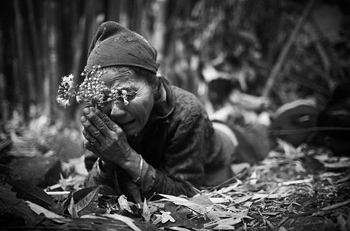 A Hmong woman falls to the ground, praying and begging for help from the outside world as photographer KC Ortiz arrives at a hidden rebel camp in the jungles of Laos. Living in constant fear of the Lao People's Army, the jungle Hmong have been paying a high price for allying themselves with the CIA against the Communists during the Vietnam War.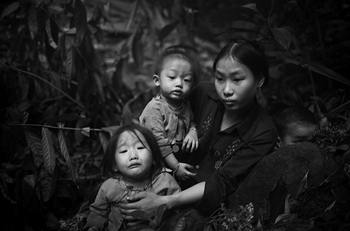 A young Hmong mother holds her distraught children inside their secret camp. Many of the camp's children suffer from health problems, particularly malnutrition.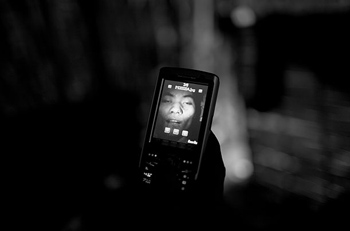 A cell phone photo taken of Za Dang Her, a 14-year-old member of the jungle Hmong group, allegedly shows him moments after he was killed by government forces on December 3, 2009.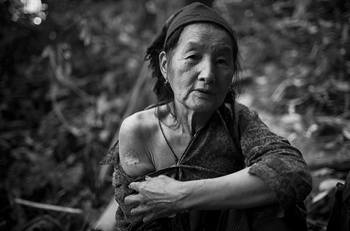 A Hmong woman lowers her shirt to reveal a scar beneath her shoulder, where she says she was shot by the Lao People's Army during a raid. Nearly every member of the group has scars or wounds from enemy fire.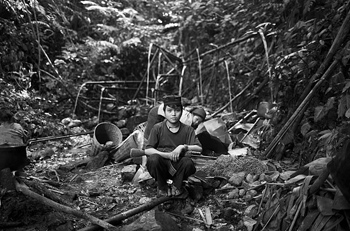 Goh, 22, defends the camp's water source as Hmong girls do their chores. An armed man accompanies women and children whenever they leave the camp to protect them from the Lao People's Army.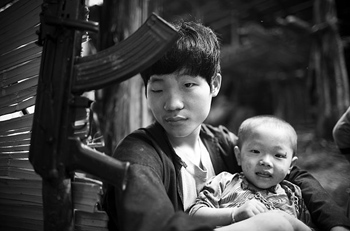 Ly Pao holds one of the group's children. The 23-year-old lost use of his right eye after a Lao People's Army missile exploded, sending shrapnel into his head.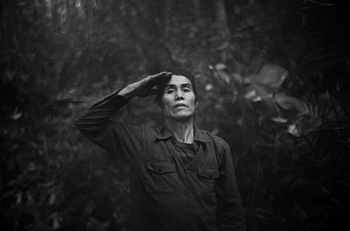 Cha Her, 56, salutes the photographer upon his arrival at the group's hidden camp. Cha served with the CIA in its secret war against Communist forces during and after the Vietnam War and has been on the run since American troops left the region more than three decades ago.


See the full story from Time online here.
See our previous coverage on this series by KC Ortiz here.