Katherine Bernhardt goes to V1 Gallery for HOT POP TIME MACHINE
Juxtapoz // Tuesday, 30 Nov 2010
1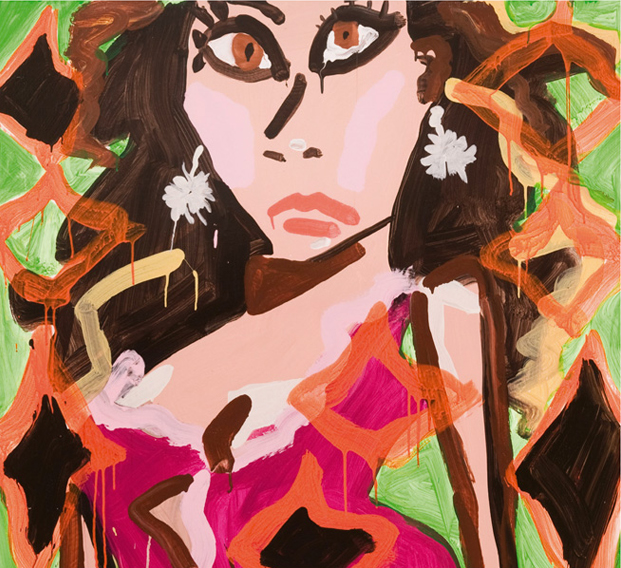 Brooklyn-based, St. Louis-born Katherine Bernhardt taps into the "We want to wear four Swatch watches," historical moment for her newest show,
Hot Pop Time Machine that just opened at Copenhagen's V1 Gallery
. Bernhardt, known for her expressionistic styles, from abstract over neo to German expressionism to pop, fashion and punk sensibilities, will be showing at V1 through December 23.
Bernhardt has been on our radar for awhile, after a great video interview with
Interview
, and various shows in NYC and Paris.
Bernhardt told V1 that the show came about when, "Remembering wearing 4 or 5 watches on my arm at once in junior high school. Going to Dillards on the weekend with my friends to look at the swatch counter. Ooohhh and ahhhah-ing at the counter. Memorizing the names of the watches. Califati, Pinstripe, Hang Twelve, la Luna di Capri, Pink Betty, Compu-tech, Pink Flamingo, Squiggles, Osiris, Horus and Break-dance. The concept of time. Living. Tick tock, not enough time in the day, rushing, calming down, speeding up, organizing, taking time out of the day, not wasting time, aging, inner time, internal time, personal time, private time. The death of Michael Jackson. Swatch watch is a pop phenomenon. And I Heart swatch."

Hot Pop Time Machine
features Moroccan rug paintings, portraits of models and pop idols, as well as other pop iconography.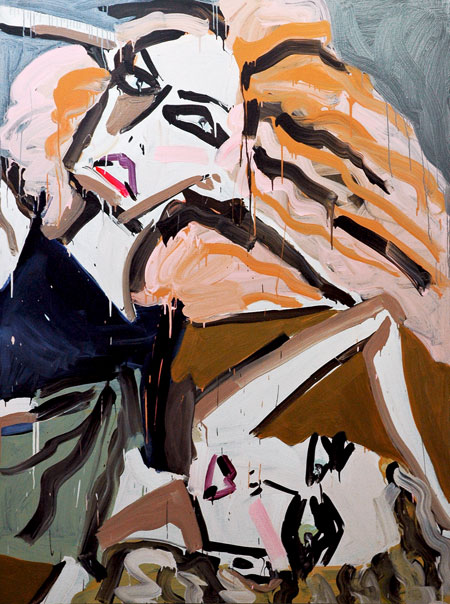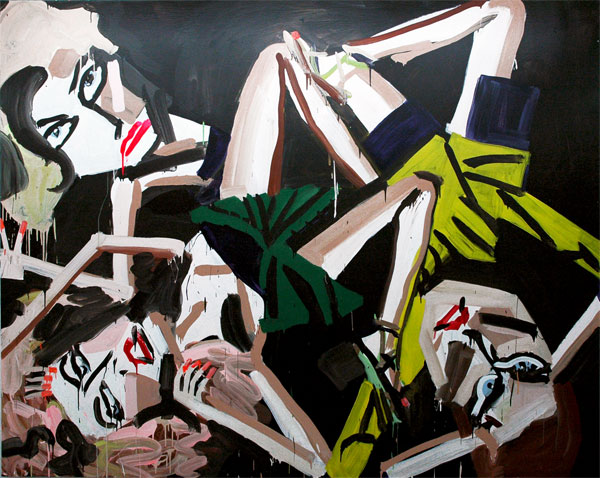 Katherine Bernhardt
Hot Pop Time Machine
Through December 23, 2010
V1 Gallery
Copenhagen, Denmark