Image Gallery
Juxtapoz Projects: Dennis McNett in Austin, TX
Juxtapoz // Monday, 10 Mar 2014
1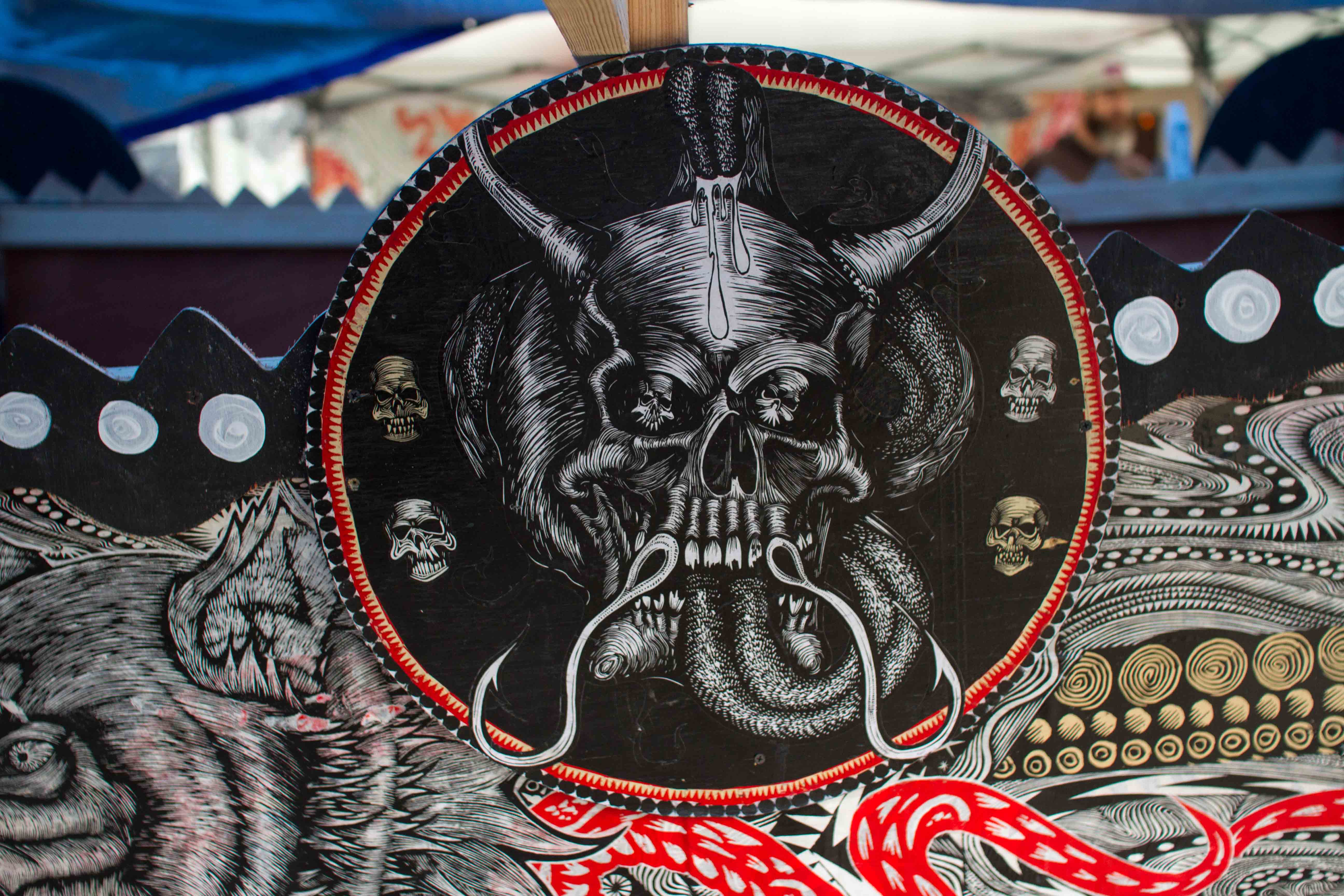 As you have probably noticed by now, Juxtapoz Projects has teamed up with Converse to bring some of our favorite artists to Austin during 2014 SXSW to create installations, performances, and interactive art around the city. Dennis McNett who you may know by the Wolfbat moniker, has been building a ship outside the Yellow Jacket Social Club all week preparing for a Wolfbat happening like none other taking place Saturday, March 15th at 10:15pm. All are welcome to come by, build masks, axes, help, and participate!
Click here for more information about everything else happening this year in Austin.
Read an interview with Dennis McNett here.
Locate each artist's work:
Photography by Alex Nicholson