Juxtapoz Presents: Skate Photographer, Joe Brook
Juxtapoz // Friday, 08 Jul 2011
1
In conjunction with Thrasher and SLAP photographer Joe Brook's photo show, book release, and éS shoe release party at FTC in San Francisco tonight, July 8, we have just released our video interview with Mr. Brook. Joe talks about perfecting the craft of skate photography, travels, and watching Spike Jonze make a car fly.

We featured Joe Brook's photography in our March 2011 issue of the magazine. Remember, it was the one with Big Blue and fireworks.

If you are in SF tonight, come by FTC for the Joe Brook photo show and book release party. A limited number of photo books will be available for people attending. First come, first serve. Meet and greet Joe Brook, get your photo book signed and hang out with the entire éS team.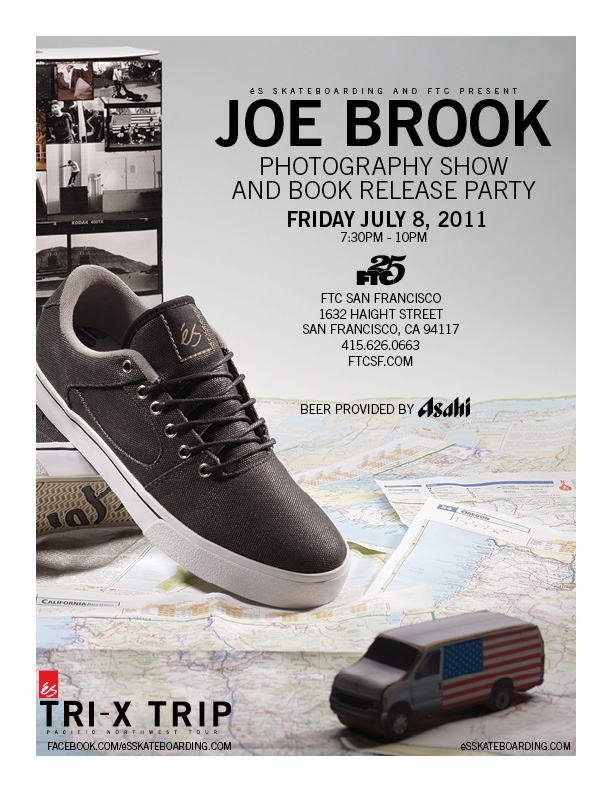 Beer provided by Asahi.

Free, all ages.
7.30pm - 10pm

FTC
1632 Haight Street
San Francisco, CA.
http://ftcsf.com