Juxtapoz Presents OTW.tv: Tait Roelofs Episode 2
Juxtapoz // Friday, 17 Feb 2012
1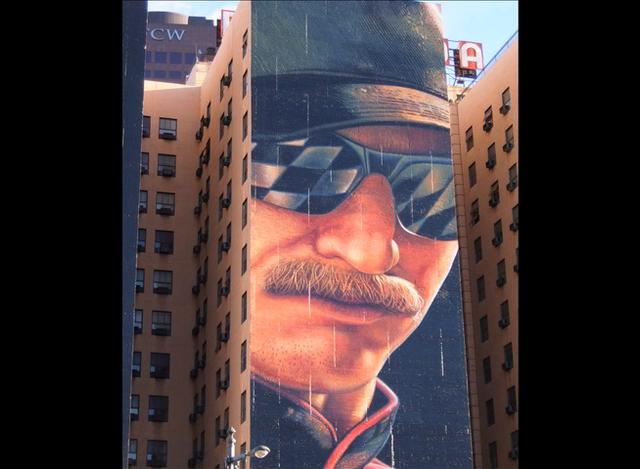 Have you ever passed one of those 20-story painted billboards and wondered how someone created something so big and so realistic? There are maybe 50 to 60 billboard painters left nationwide, and half being over 50 years old. Find out in Episode 2 about the art of billboards from Tait, one of the country's few (and younger) remaining mural masters. "I think I've painted over a million square feet of murals," he estimates. "I mean, at times I've painted buildings that are 220 tall by 100 feet wide, so what? That's over 20,000 square feet right there."
Events
Openings, closing, and ongoing
Gallery
Every image in one place
Current Issue
On sale now at newsstands or on screen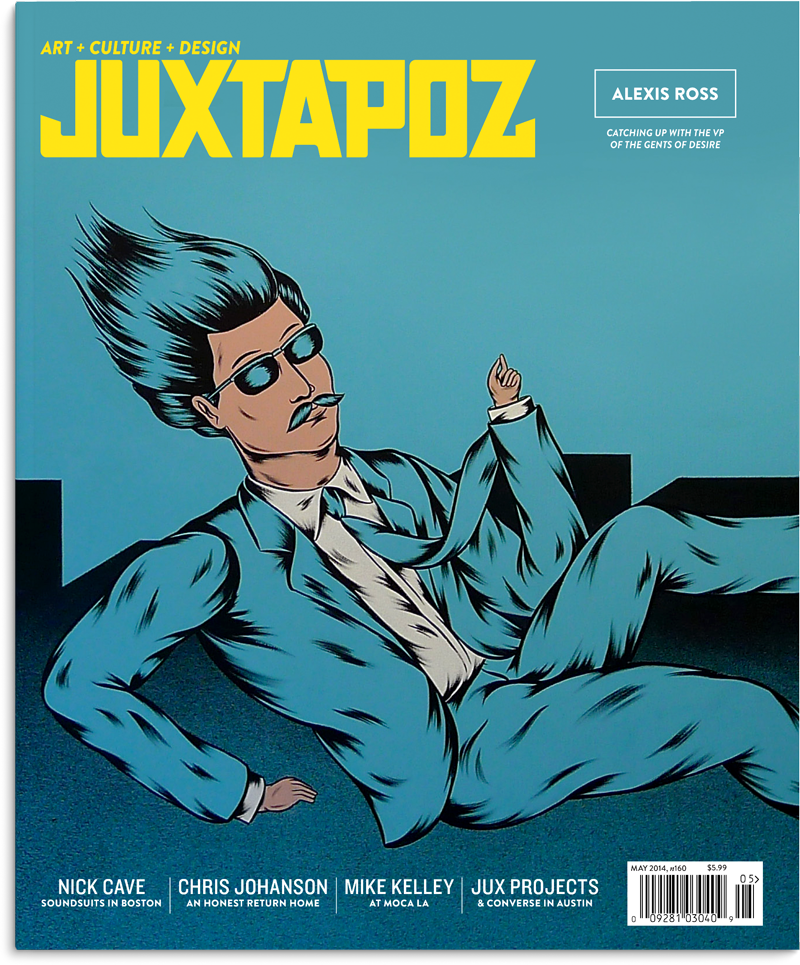 May 2014 - Issue #160 All year long, Juxtapoz is celebrating its 20th Anniversary by showcasing the pivotal figures in contemporary art over the past two decades. Some artists are blue chip, some are underground heroes, others are behind-the-scenes legends. This month, we honor one of the great artists from Los Angeles during our existence, Alexis Ross, who has been monumental in various landmark exhibitions including "Street Market" at Art In the Streets. From working with ESPO, TWIST, and REAS, or working on his own paintings, Ross' story is one of history, frankness, and colorful nostalgia.