Juxtapoz Presents OTW.tv: Tait Roelofs Episode 2
Juxtapoz // Friday, 17 Feb 2012
1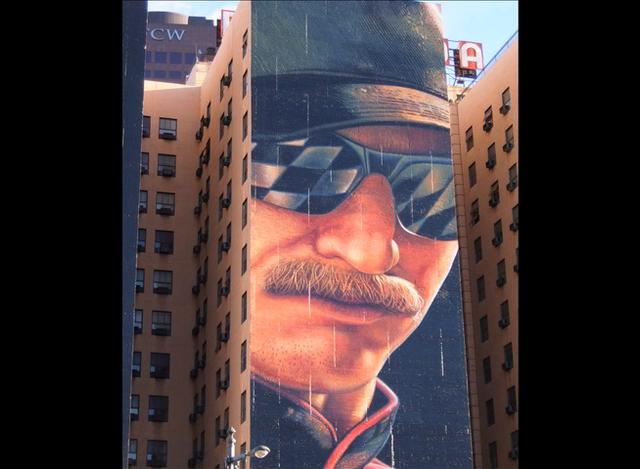 Have you ever passed one of those 20-story painted billboards and wondered how someone created something so big and so realistic? There are maybe 50 to 60 billboard painters left nationwide, and half being over 50 years old. Find out in Episode 2 about the art of billboards from Tait, one of the country's few (and younger) remaining mural masters. "I think I've painted over a million square feet of murals," he estimates. "I mean, at times I've painted buildings that are 220 tall by 100 feet wide, so what? That's over 20,000 square feet right there."
Events
Openings, closing, and ongoing
Gallery
Every image in one place
Current Issue
On sale now at newsstands or on screen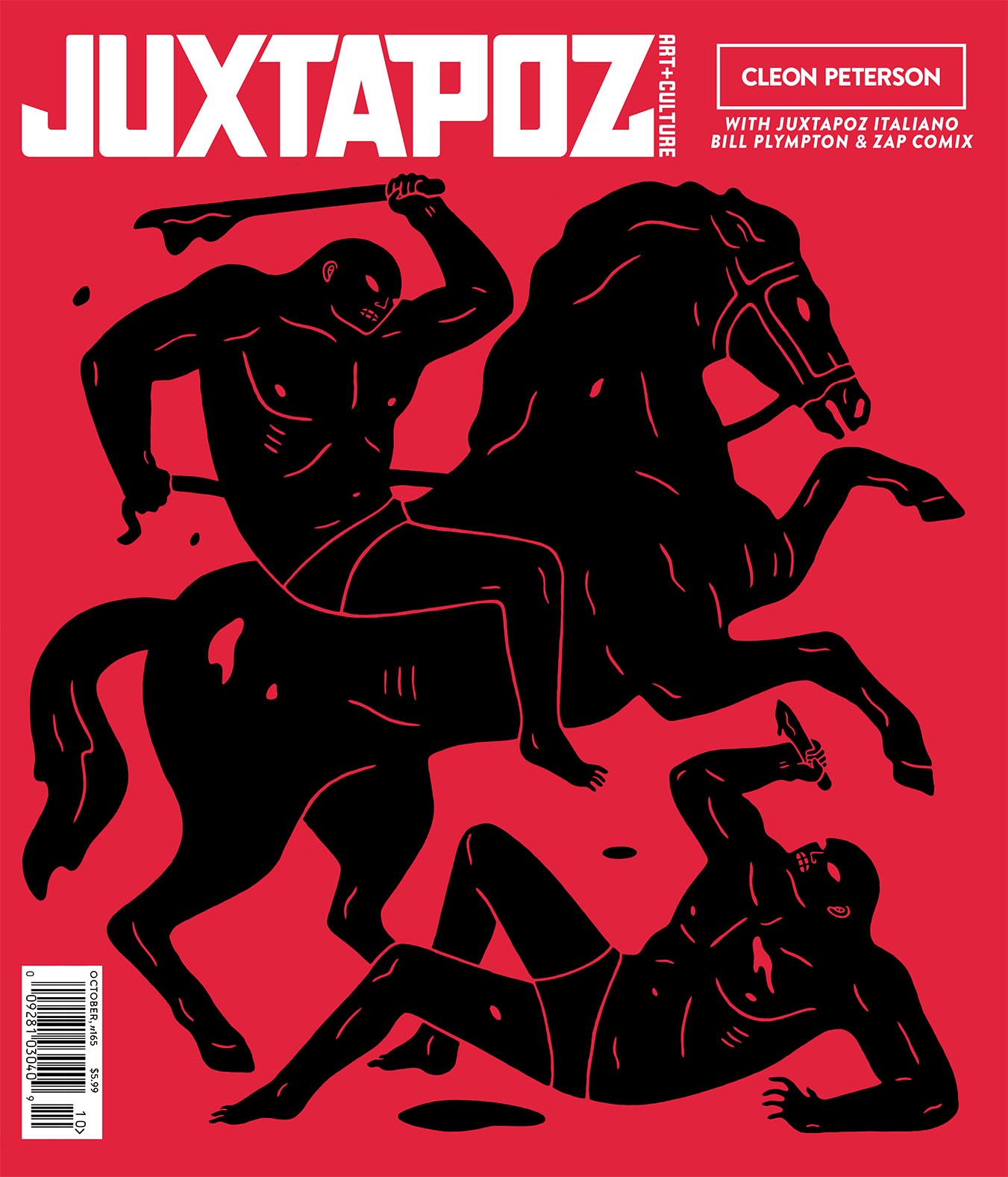 Juxtapoz is proud to announce our October issue with one of the world's emerging contemporary artists, Los Angeles-based Cleon Peterson. With works that are both violent, vengeful, and bloody, there is poetry and motion in the works of Cleon Peterson, and for the the October 2014 issue, he created a special composition that conjures up his ballet of conflict.