Juxtapoz Presents OTW.tv: Supply and Demand / Episode 5 / Part 1
Juxtapoz // Tuesday, 13 Mar 2012
1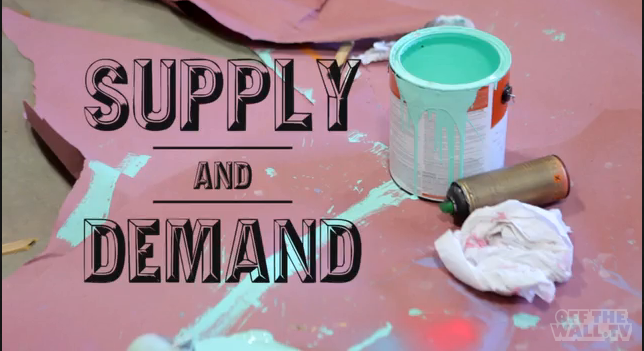 In this Juxtapoz Presents episode for Time and Space, Chris "Silent Giant" Yormick, Rich "Oaktown" Jacobs, Jay "6/5 Retard" Howell, and Russ "Thee" Pope—four old friends and four superb artists—embark on their undertaking of the first ever art show at the House of Vans in Brooklyn, New York: the Supply and Demand art exhibit (sponsored by yours truly).
Events
Openings, closing, and ongoing
Gallery
Every image in one place
Current Issue
On sale now at newsstands or on screen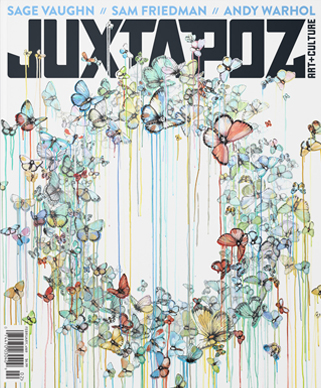 To officially kick off the new year, we are proud to announce the February 2015 issue with cover artist Sage Vaughn. The Los Angeles-based Vaughn has long been a friend of the magazine, and with his upcoming exhibition at Judith Charles in NYC coming up this Spring, it was time to sit down and talk to artist about the new transformations in his work. That's right, we are taking a walk into the Garden.