Juxtapoz Presents OTW.tv: Supply and Demand / Episode 5 / Part 1
Juxtapoz // Tuesday, 13 Mar 2012
1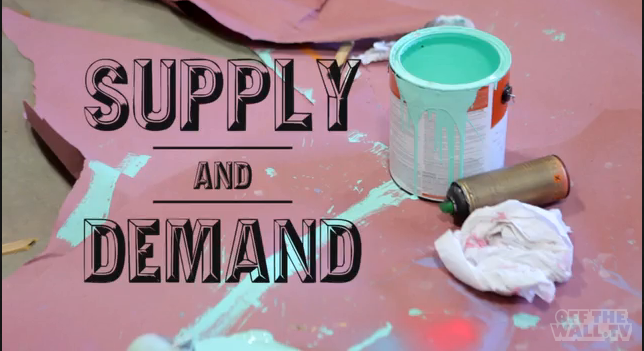 In this Juxtapoz Presents episode for Time and Space, Chris "Silent Giant" Yormick, Rich "Oaktown" Jacobs, Jay "6/5 Retard" Howell, and Russ "Thee" Pope—four old friends and four superb artists—embark on their undertaking of the first ever art show at the House of Vans in Brooklyn, New York: the Supply and Demand art exhibit (sponsored by yours truly).
Events
Openings, closing, and ongoing
Gallery
Every image in one place
Current Issue
On sale now at newsstands or on screen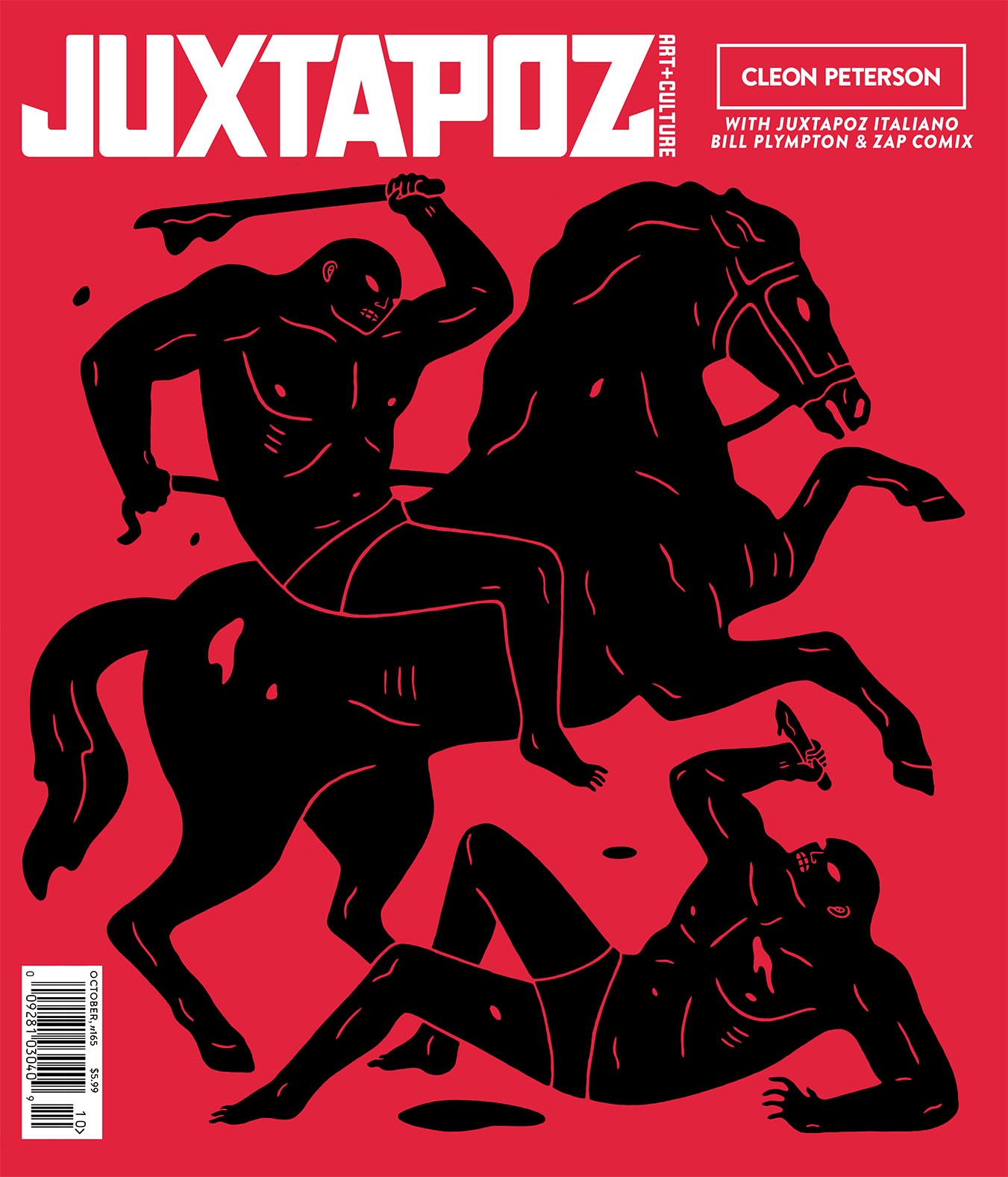 Juxtapoz is proud to announce our October issue with one of the world's emerging contemporary artists, Los Angeles-based Cleon Peterson. With works that are both violent, vengeful, and bloody, there is poetry and motion in the works of Cleon Peterson, and for the the October 2014 issue, he created a special composition that conjures up his ballet of conflict.