Juxtapoz @ Outside Lands 2011: Tiffany Bozic Set-Up
Juxtapoz // Thursday, 11 Aug 2011
1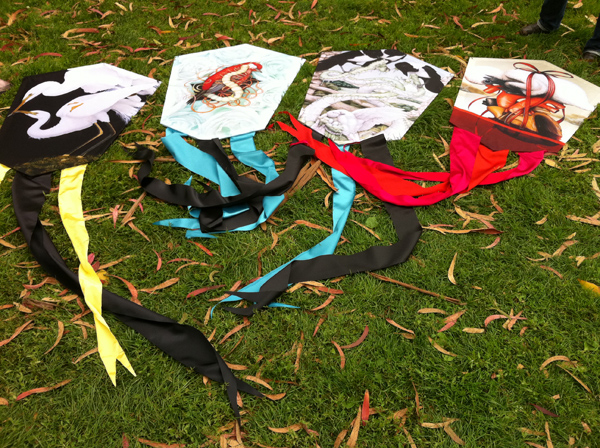 January 2011 cover artist, Tiffany Bozic,
created these great kite/flags featuring her work for the Juxtapoz art-curated portion of Outside Lands Festival going down in San Francisco this weekend. We just caught up with Tiffany in Golden Gate Park before her flags get put into some of the surrounding trees. Great work.
More Outside Lands coverage here.