Image Gallery
Juxtapoz @ Outside Lands 2011: Skinner, Sam Flores, Jeremy Fish, and Day 1
Juxtapoz // Friday, 12 Aug 2011
1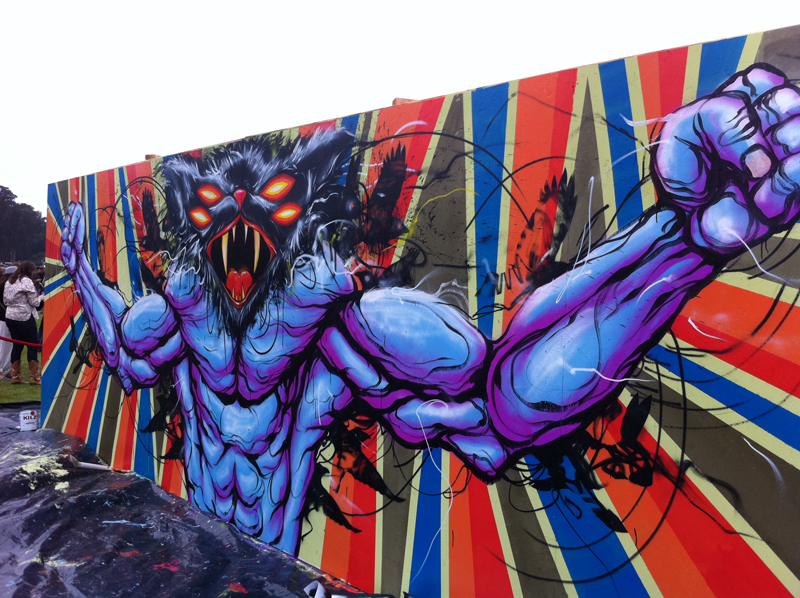 We just got back from
Day 1 of Outside Lands Music Festival,
where we have curated the art portion of this year's event, and have a few pictures from the evening. Skinner (piece above), Sam Flores, and N8 Van Dyke (somehow our shaky hand didn't take a good one with him) were painting all evening, Nick Kuszyk's tunnel pieces were great, Jeremy Fish's banners were huge, and Big Boi's DJ went to the wrong stage.
We got a shot of Tiffany Bozic's tree, but the wind sort of kept that from being static. And there was a Swampy piece in the mix on the way in . . .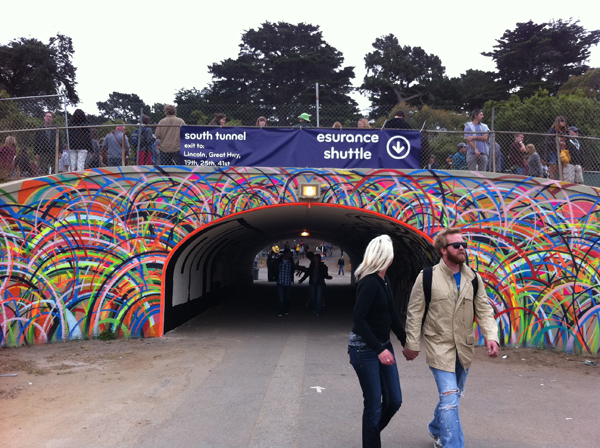 More Juxtapoz @ Outside Lands Coverage here.