Image Gallery
Juxtapoz @ Outside Lands 2011: Mike Giant Teaser
Juxtapoz // Wednesday, 10 Aug 2011
1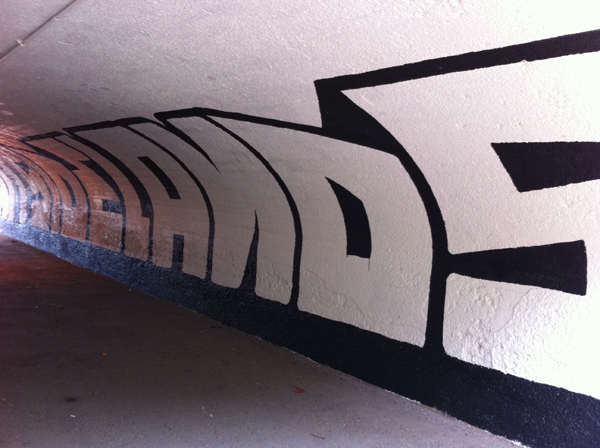 As we mentioned on the site,
Juxtapoz has curated the art portion of San Francisco's annual Outside Lands
this year, with artist like Mike Giant, Jeremy Fish, Monica Canilao, Mike Shine, Tiffany Bozic and others all contributed to the event's visual experience. We got a teaser shot of what Mike Giant worked out for the festival...
We just got back from Golden Gate Park to see how things were shaping up, and this is what we saw from Giant. Solid. Nicholas Kuszyk was painting the other side of the tunnel, but we wanted to let him paint and not bother him. But we got a few images of what he painted on the outside of the tunnel.
Stay tuned for more throughout the week and weekend... some of the music includes Arcade Fire, Erykah Badu, The Roots, Arctic Monkeys, The Shins, Muse, Best Coast, The Decemberists, Major Lazer, Big Boi, Girl Talk, The Black Keys, Beirut, and Phish. Good stuff.