Image Gallery
Juxtapoz October 2011 Issue w/ Jeremy Fish Original Art Scavenger Hunt
Juxtapoz // Wednesday, 28 Sep 2011
1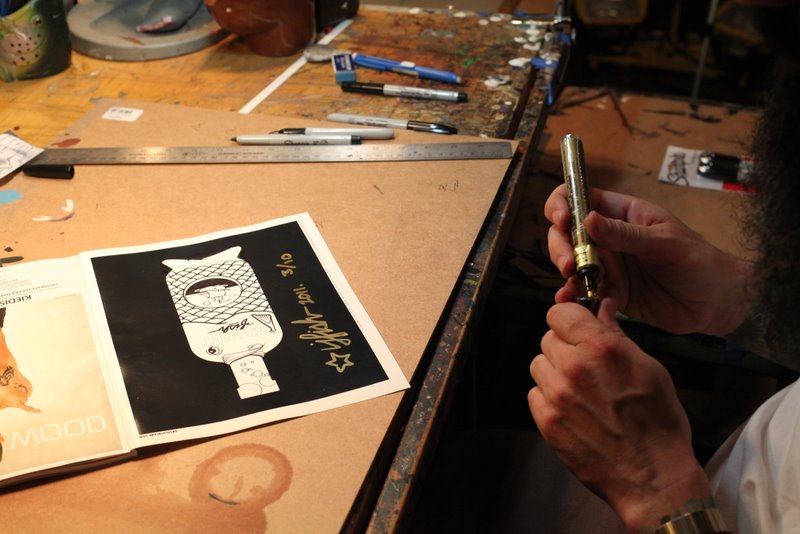 OCTOBER 2011 ISSUE FEATURING JEREMY FISH

Jeremy Fish, who last graced our magazine cover in December 2006, is back with a special cover and type treatment made for Juxtapoz' October 2011 issue.

Juxtapoz' October cover artist Jeremy Fish rendered original pieces of art on the inside front cover of 10 copies of this issue as part of ABSOLUT vodka's ABSOLUT Blank Golden Ticket x Juxtapoz campaign. While 3 random subscribers in London received a Golden Ticket, the remaining 7 have been distributed to newsstands within London's city limits. Can't afford original art? Let Juxtapoz and Absolut help you.
Rumor has it that as of today, September 28, 2011, one Golden Ticket issue is supposedly hidden on the newsstand at Magma Product Shop (8 Earlham Street, London WC2H 9RY, United Kingdom), while the remaining 6 are at similar outlets in the area. If you're in London, scavenger Soho and the surrounding areas for an ABSOLUT Blank x J Fish x Juxtapoz original.
Then be sure to send us a photo of you with it so we can 15-minutes-of-fame you in Juxtapoz.