Image Gallery
Juxtapoz @ Nuart: Visiting the Norwegian Petroleum Museum
Juxtapoz // Monday, 03 Oct 2011
1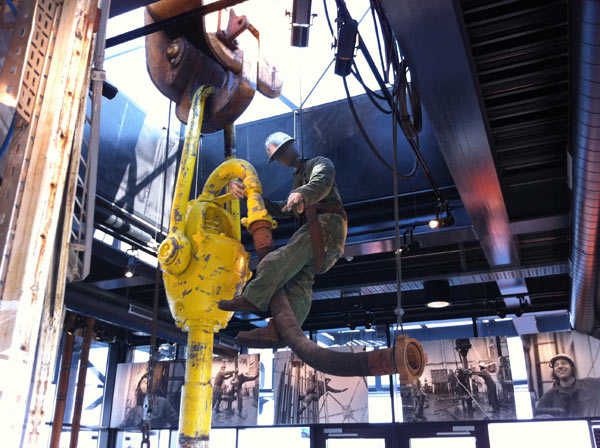 If you didn't know, Norway is extremely rich, expensive to visit, has lots of petroleum, charges a lot for beer and food, and is very upfront that the reason this is the case is because they have oil. And they celebrate this very nonchalant fact by having a Norwegian Petroleum Museum in the town center of Stavanger.
We have spent the past week in Stavanger, Norway for the Nuart Festival, but one thing we really wanted to visit was the Norwegian Petroleum Museum before we left town. We got up early on the weekend to head over before Nuart opened, and we were really taken aback at just how honest the Norwegian government is about their wealth and its relativity to the discovery of oil off the coast in the early 1970s. They go so far as to say, "We have great heath care, great education, beautiful clean cities, and that is because we have more oil than we would ever need. Its almost a breath of fresh air. 
The Petroleum Museum itself is quite simple; there are a lot of Lego looking models of various oil rigs, old oil drilling memorabilia, and plenty of videos talking about the importance and power of petroleum. We were convinced by the end of the visit to drill baby, drill. We are joking. Sort of. They are convincing people.
The best part of the whole experience is the old arcade game Crazy Engineers in Deep Diggin'. The idea of the game? You kill fish at the bottom of the ocean and try to lay down good pipeline. That is at least what we were able to do.
In the midst of all the public art and murals going up around town, this was a bit of a fun experience that we really wanted to do. If you are in Stavanger, it is really worth it if not for just the honesty of the place. We have money, petroleum is the reason, here are some fun things about oil to get you as thrilled as we are. . . .