Image Gallery
Juxtapoz @ Nuart: Day 1
Juxtapoz // Tuesday, 27 Sep 2011
1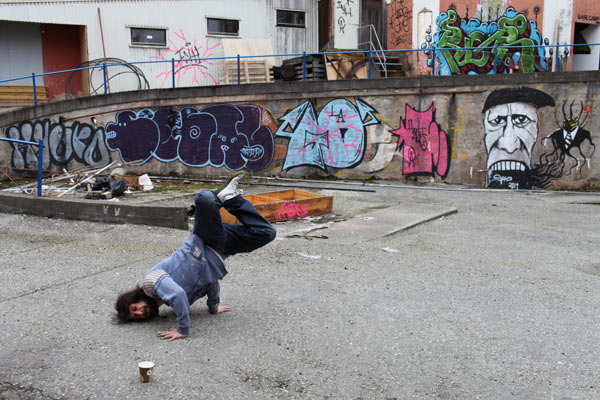 Juxtapoz, and a few artists themselves, arrived at Nuart in Stavanger, Norway today, setting off a dash of art being created both in a special installation and around the town. We caught up with Dan Witz, Phlegm, Herbert Baglione, David Choe, Escif, Hyuro, and the Nuart organizers.
First, Herbert Baglione taught us a few b-boy moves for the morning routine.
Juxtapoz... a little touch of sponsor love on the posters around town. . .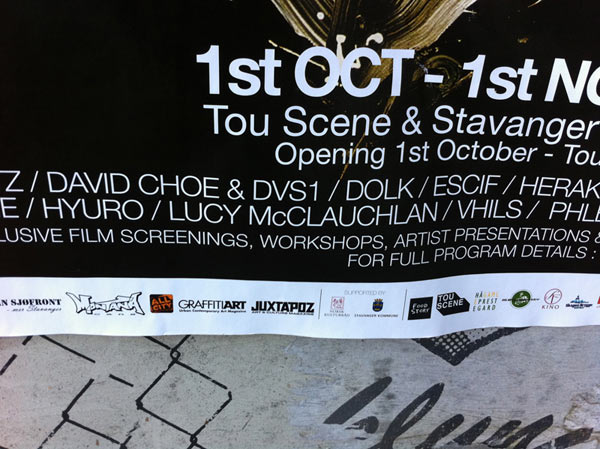 Greeting us near the exhibition space... an old Blu x Ericailcane piece.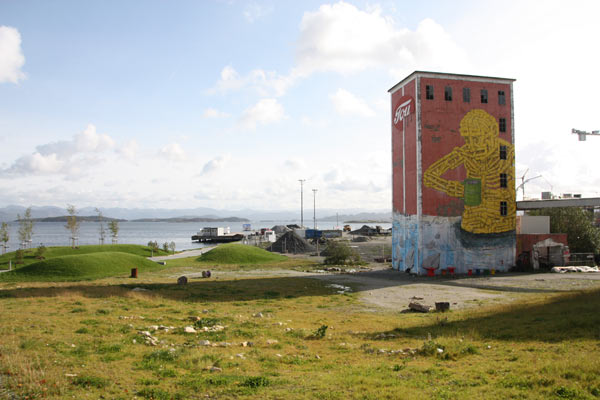 Evol was here...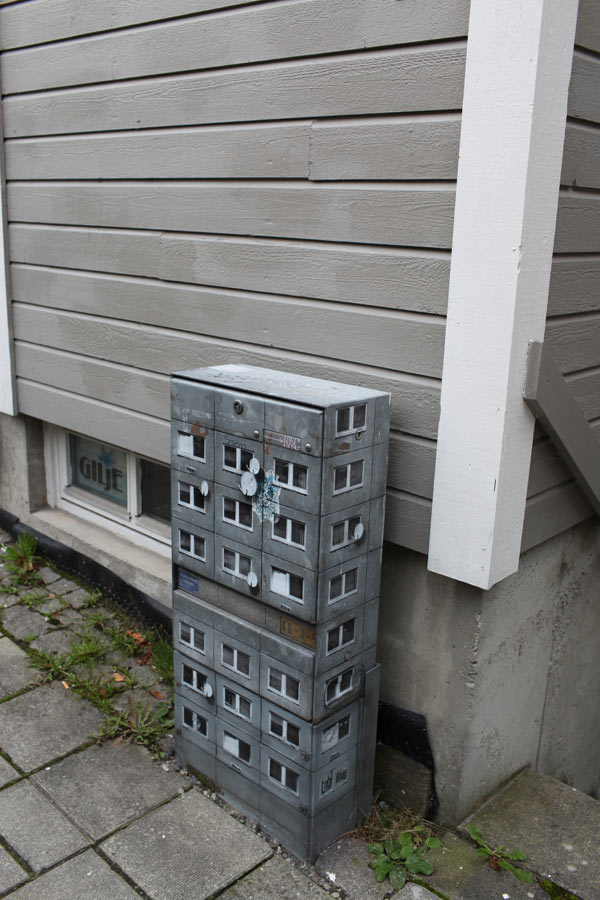 Herbert and David Choe... catching up . . .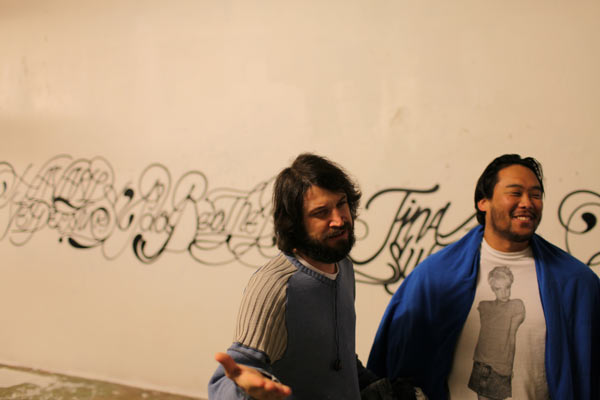 Escif preparing his room... Hyuro arms coming out of the brick...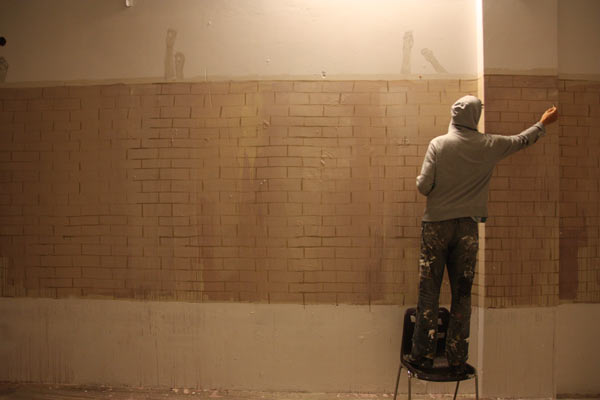 Choe, right off the plane, getting to work  . . .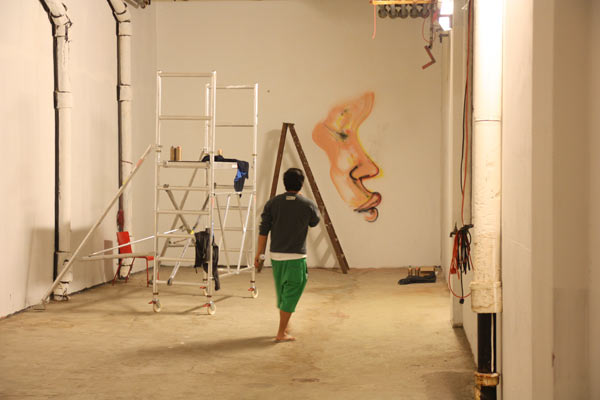 Tools of the trade. . .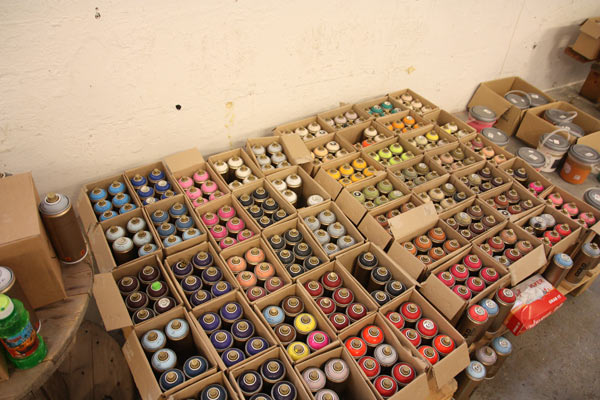 More to come. . . .  Nuart opens this Saturday, October 1st... plenty of time for a flight...