Image Gallery
Juxtapoz @ Nuart: David Choe and DVS-1 in Stavanger
Juxtapoz // Saturday, 01 Oct 2011
1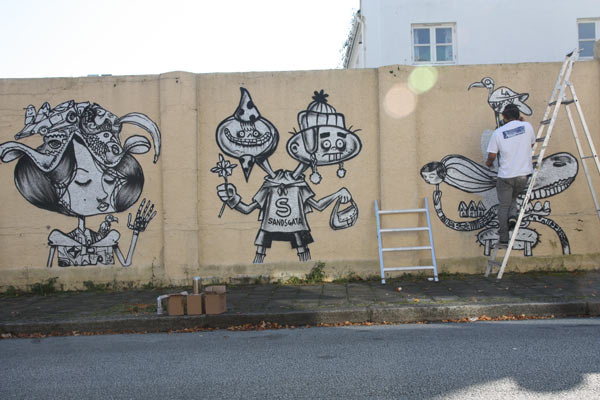 Juxtapoz followed David Choe and DVS-1 into the streets of Stavanger, Norway for the public art portion of Nuart. Something sort of amazing happened. In the middle of the day, police driving by, neighbors coming out to say hi... everyone was just plain happy to see art being done in the street.
David and DVS had a long, nine panel wall to play with, and decided to give each panel its own character. And there were crowds watching the whole time...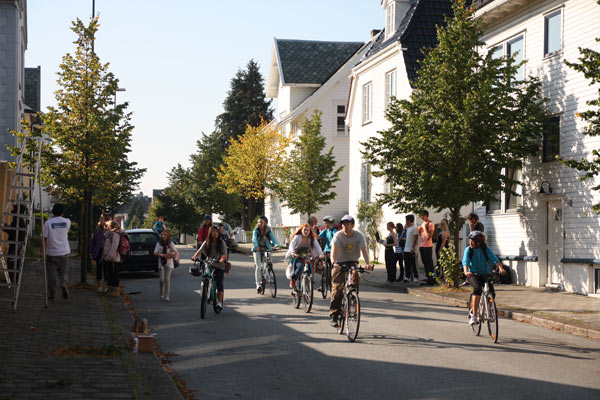 This was great; a group of art students from the local high school watched David and DVS for over an hour, with their professor telling them to go and experience the international artists in town.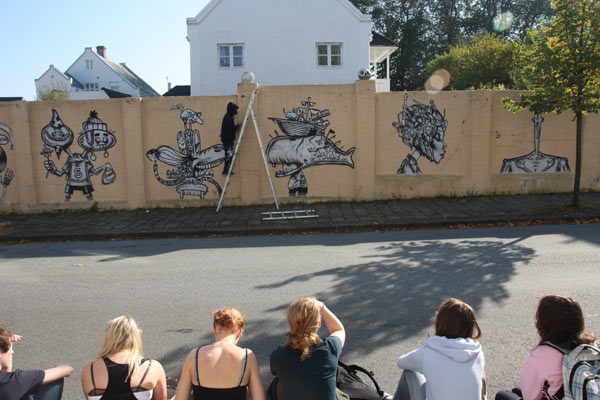 A brilliant little piece here...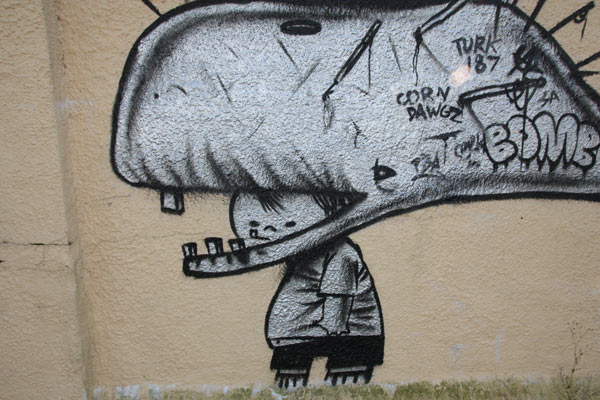 When the police stopped by, the local television crew was there. We all got interviewed together, and the police were excited about the art. It felt weird, but in a good way.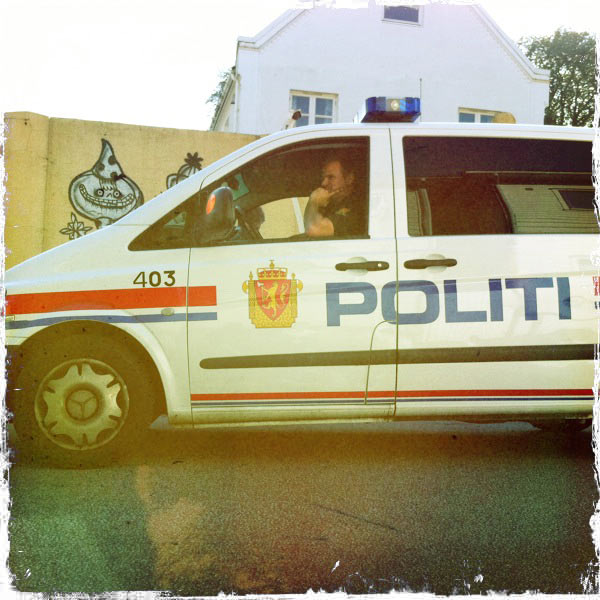 Part of the final mural...