Juxtapoz Has a Tumblr
Juxtapoz // Thursday, 04 Aug 2011
1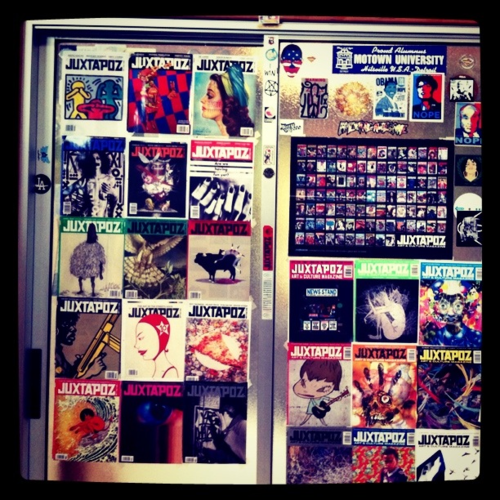 Juxtapoz has a Tumblr
account now. Mainly because sometimes during the day/week/month we are busy on a magazine deadline, or we just want to show a few images and pieces of art that we like throughout the day. You can always contact us and tell us what you like throughout your day as well.
http://juxtapozmag.tumblr.com
For example, that is our office door above, and below is an image by
Arian Behzadi
. Things like this will show up.