Juxtapoz Film Series at MoMA Preview: An Interview with MoMA Curator of Film, Ron Magliozzi
Juxtapoz // Tuesday, 01 Feb 2011
1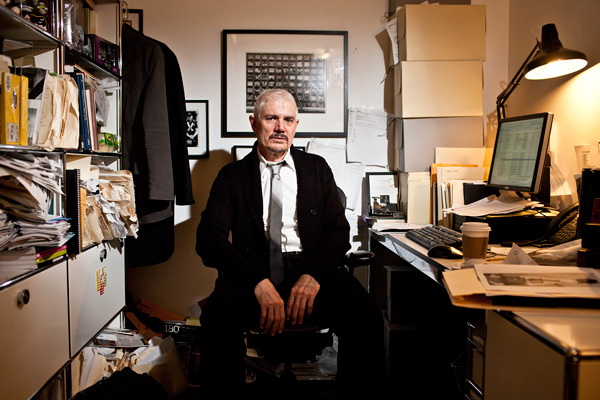 Think Brando's leather jacket and Bond's black tie, and you're at the movies. Ron Magliozzi, Curator of the Department of Film at New York's Museum of Modern Art, is the vault and voice. We interview Mr. Magliozzi as MoMA prepares to screen
All the Wrong Art: Juxtapoz Magazine on Film on
Monday, February 7 in New York City.


Interview by Gwynned Vitello
Portraits by Bryan Derballa


Gwynned Vitello: I was in awe of the Silver Screen as far back as I can remember. It's not a leap to assume your experience was the same, or did you want to be a baseball player?


Ron Magliozzi: As a suburban child in the 50's, raised Catholic when films were denounced from the pulpit, TV had a greater influence on me. I grew up wanting to be The Lone Ranger or Zorro- and later a biker or a monk. The first films I recall were from the backseat of a car at the drive-in, like Disney's Snow White. My dad didn't much like movies, but in 1960 he took us three times to see Operation Petticoat, a Blake Edwards sex comedy set on a submarine. Something about it turned him on, and I believe seeing the same film over my parents' shoulders three times, made a permanent impression. It's funny thinking back how what once seemed so ordinary now seems strange and vaguely Freudian.


Describe how your childhood and creative awakenings, Small town or city slicker? What did you study, and was that followed by hitchhiking throughout Europe?


I was brought up on the south shore of Massachusetts, spent summers on Cape Cod and winters shoveling snow in a small town outside of Boston. Passion for movies developed in high school when a friend who worked at the local bookstore began giving me unsold copies of magazines like Sight and Sound . One of them, Films and Filmmaking was mildly pornographic so I hid it under my bed. The reviews of the Cannes and Venice Film Festivals really whet my appetite for "serious" foreign films. Dad discouraged my interest, but it survived due to a closeted gay, alcoholic uncle who spent his time drinking beer and reading fan magazines and a hip film-going aunt who give me precise descriptions of films I was forbidden to see like Psycho and 8 1/2. On weekends I'd take the MTA into Boston art houses to see the latest Fellini or Kurosawa. I began college pre-med, later shifted to media studies, taught high school, then came to Columbia for the MFA program in Film. I was on the "Scholarship/Criticism" track while people like Kathryn Bigelow were studying in the "Director's" track.


Were you mesmerized more by personalities or scenery, the stories or cinematography?


At first, like most young people, it was the spectacle like King Kong on the Empire State Building, but soon I became fascinated by the superior reality that life seemed to have on film. Even in war films, documentaries and experimental films, people and things had more style, personality, seemed to have more well-spoken and purposeful lives. Later I learned that there is an actual "cinema gloss" that cinematography adds, that digital hi-def can remove from old films; the effect can be chilling, comparable to how digital restoration can destroy as much as it preserves. If an artist were intentionally to strip away the gloss this might be even be artistically revealing. But as digital restoration becomes more cost effective we're in danger of losing authenticity, and that's troubling for anyone who values an original experience.
How would you compare the value of a short film as opposed to a War and Peace?


I'm a big fan of short form. Animation, avante garde and experimental film and video are all part of the history of short works. One of my favorites is the Nickelodeon period between 1896 and about 1910, before story-telling took over, what scholars describe as the "cinema of attractions." Ten or twenty minute shorts intended simply to amuse are as perfect and memorable as any feature length narrative. Movies don't get much better than a French chase film like 1908's The Pumpkin Race in which Paris is terrorized by giant gourds rolling through city streets for 7 minutes. The again, the experience of sitting straight through Warhol's 8 ½ hour Empire requires a different kind of commitment that can be life changing.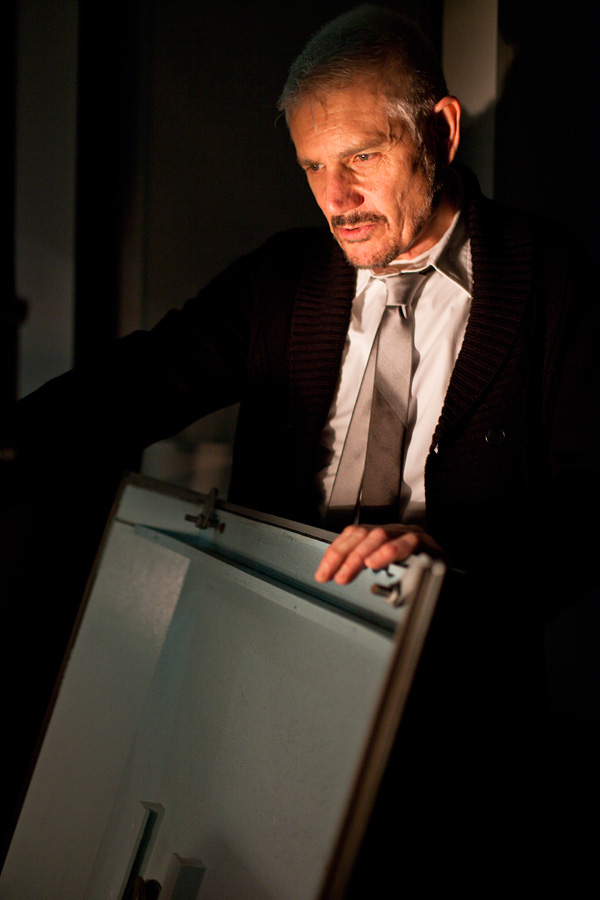 Do you think film is the most powerful method mobilizer, or if you will, propaganda?


I think every public and private thought and action has some political aspect. Images certainly do, though it can irritates people when you insist outside a classroom that they look beyond entertainment value. All films are relevant as propaganda – not just the docs and commercials we understand as message-driven. Our commercial culture pressures us to be willfully naïve and accepting. How often are we told to "lighten up?" I wish that short-term political propaganda were more aggressively rejected than it is, but in the contest between the short and long term value of images, the impact long term is probably more significant.


Can you give an overview of how the film department at MOMA has evolved over the years? Was there resistance to the idea?


I'll sound like a museum press officer answering this. I believe that in the USA the Museum of Modern Art is unique in the length of its commitment to all kinds of modern art, including film. Since 1935, MoMA has been a place where the public could see paintings by Picasso and Matisse, sculpture by Giocametti, drawings and illustrated books, photography, architecture, and everyday design objects, as well as films and related materials like stills and posters, all collected and exhibited side by side in one location. In addition to showing tens of thousands of films, the Film Department has done over 80 gallery exhibitions of the cinema since it was founded, not to mention its video and digital media programs and installations.


Can you divulge any upcoming projects?


I find ideas come easy. I think they do for most people who do what interests them. It's making them happen that takes the work. I recently began creating detailed proposals for shows I may never have the chance to curate. They'll be a legacy for younger colleagues. In terms of the gallery show on Disney, it's the kind of thing that could only be done right in an art museum. I'm one curator among eight in films here, so there is plenty of competitive energy to fuel creative thinking.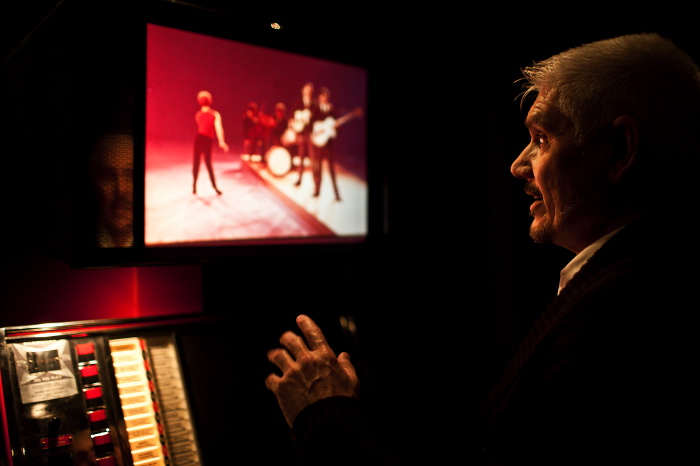 What's your favorite part about being Curator of Film?


I spent the first half of my career at the Museum working "behind the scenes" as an archivist with the department's research collections. At the time, I was once asked to wear a tuxedo and make small talk for 20 minutes behind a curtain with Cary Grant. That was memorable. Now I have the opportunity to organize exhibitions and enjoy dealing directly with artists and having access to an audience.
Have you ever dreamed of accepting an academy award?

I have a very close friend and a number of professional colleagues working in the Academy's film archive and library who are smart, generous and truly great to work with.  The collection there is one of the world's best, but I have to say that the awards themselves bring out my militant side.  This goes back to the Oscar ceremony in 1964 when I was a very serious-minded teenage film-buff.  Alfred Hitchcock's The Birds with visual effects by animation pioneer Ub Iwerks, the man who created Mickey Mouse, Silly Symphonies and invented animation compositing, lost the award for "best special effects" to the Elizabeth Taylor version of Cleopatra.   Children getting pecked to death by crows lost to Taylor's face superimposed over some flames.   I jumped out of my chair and stomped around the room in outrage at the injustice, turned off my TV and vowed never again to watch the Oscars - and I haven't.  On several occasions I was in LA staying with my Academy friends when the awards ceremony took place, and I sat alone in their apartment scowling rather than accept their invitation to walk the red carpet.


All the Wrong Art: Juxtapoz Magazine on Film opens Monday, February 7th at MoMA. Tuxedo not required.

For a full schedule and listing of films, click here.