Image Gallery
Juxtapoz @ Fame Festival: Day #3
Juxtapoz // Sunday, 25 Sep 2011
1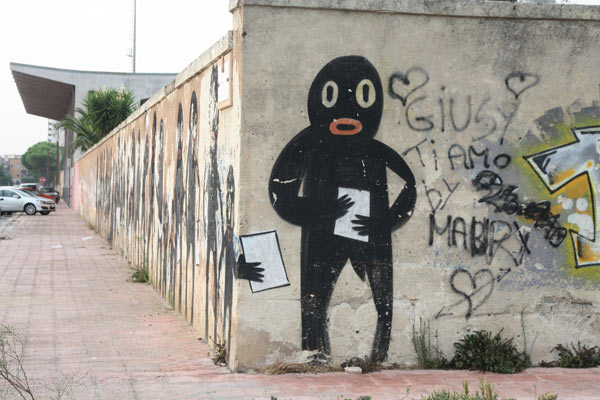 Last night, Grottaglie took on a whole new level energy as
Fame Festival
was officially opened to the public with the opening in the ceramics district. Most importantly, maps were handed out, and the city was crowded with street art enthusiasts walking and driving around the city to see the new additions to the public landscape this past summer.
Juxtapoz have been in town for a few days, but we decided to visit some of the larger murals around the town center, as well as capture some of the people (mostly Italians but many internationals) who had descended upon the city to see works by Blu, Ericailcane, Boris Hoppek, Cyop e Kaf, Escif, Sam3, Dolk, Moneyless, and others. When we say the city was crowded, it was PACKED with people young and old, hanging out of cars, walking with cameras, and taking in all the work. It was a weird feeling, as we felt because of the isolated position of Grottaglie, this was not an easy place to reach.
Yet, if you paint it, they will come.
First, the map. Lots to see. . .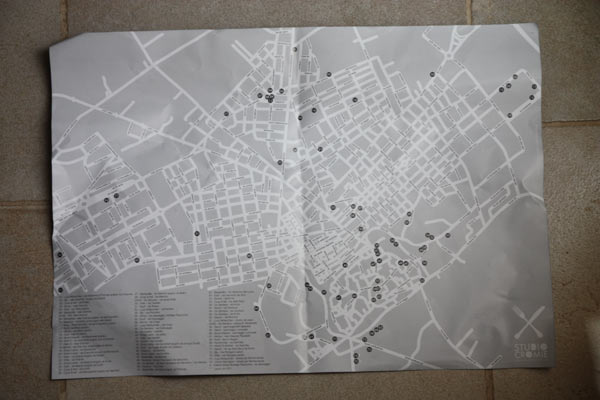 Your correspondent, in the glory of Escif outside the city soccer field. . .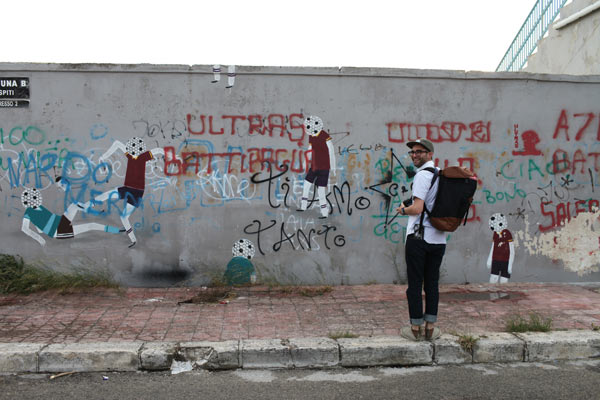 A typical scene.... Blu mural, cars doors open, take a photo...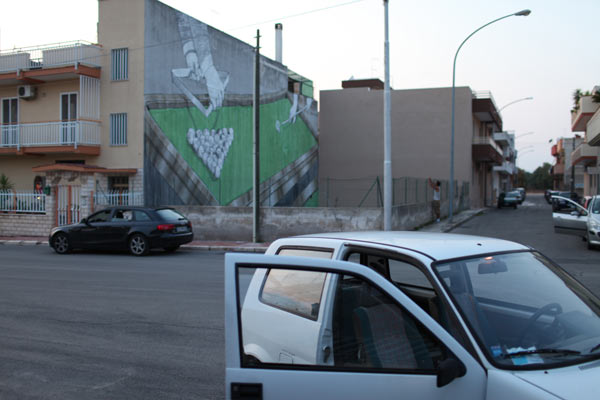 Boris Hoppek adds a nice touch to a food truck...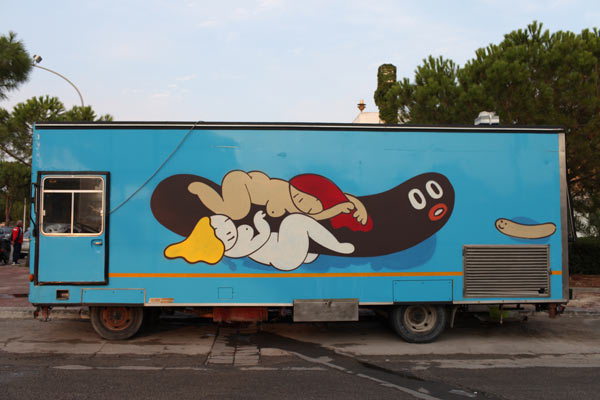 Aryz. We got invited by the homeowner in the lot next to the Spanish artist's lot, and she explained to us how happy she was about the piece, and how sad she was that a new building was going to move in next to her, covering thie piece. Grottaglie had a ton of construction going on, a lot that will cover these large murals.