Juxtapoz Exclusive Silver Colorway of Kozik's Dead Che Bust—Only a Few Left
Juxtapoz // Thursday, 30 Dec 2010
1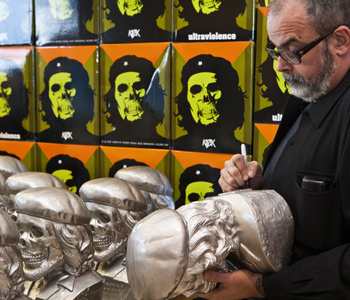 We are giving you a webstore reminder that our
Juxtapoz Exclusive silver colorway of Kozik's Dead Che Bust
is almost sold-out, with only a few left for purchase. We might as well tell you as well that we have an exclusive interview with Kozik coming up in our next issue of the magazine, February 2011.
Here is the rundown:

Sculpted by Brian Berliner, the text inscribed on the base of the bust roughly reads: "In life the proud commander and now in death he is nothing, cast low." Kozik officially explains, "It's like structured in archaic Roman Latin tomb epigraph style by some smart person I know."

This vinyl bust is 16" tall and Juxtapoz got an exclusive silver colorway, all 50 of which have been signed by Kozik himself.

Buy it here.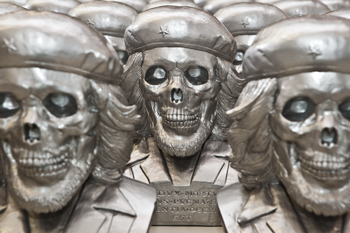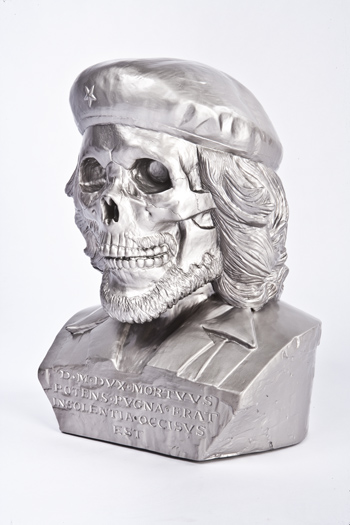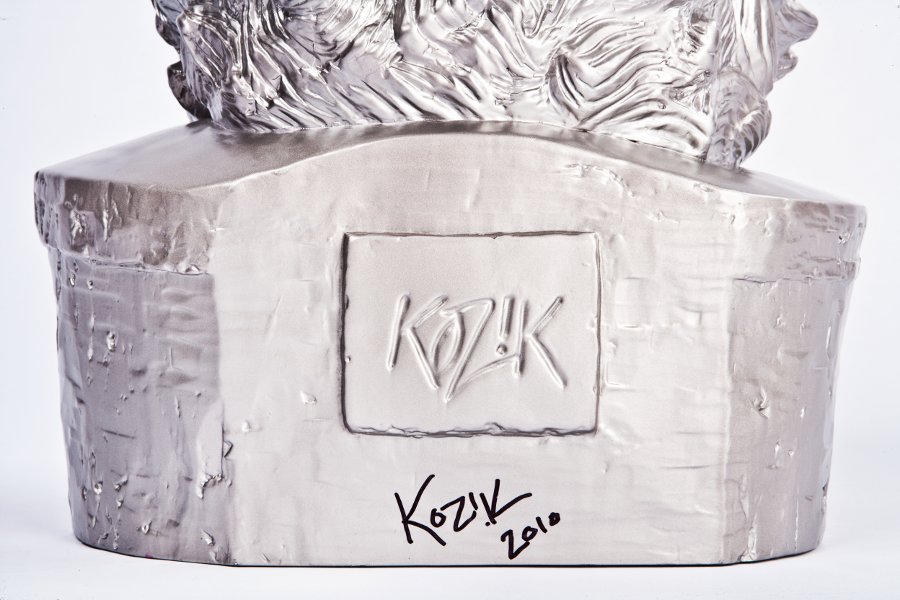 Buy the Bust here.