Juxtapoz 15th Anniversary Auction Party: Recap 2
Juxtapoz // Tuesday, 17 Nov 2009
1


Over 2,000 guests in attendance enjoyed complimentary food from Gram & Papa's, cupcakes by Frosted Cupcakery, coffee from Marley Coffee, beer from Amstel Light and cocktails from Sino Tequila.

The night was a resounding success with big names (like David Choe and Mister cartoon, pictured above) and hot cars; beautiful artwork and sick music.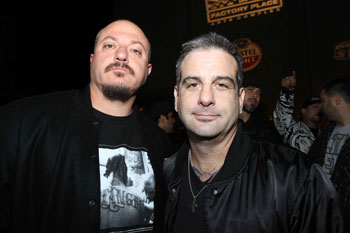 Estevan Oriol with Juxtapoz's William Haugh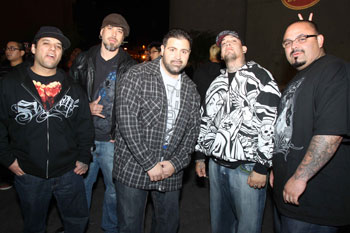 SA Studios crew keep it real outside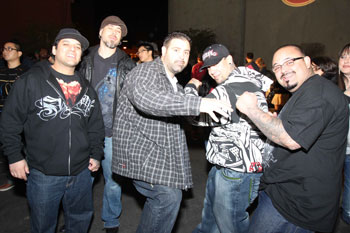 And also strike poses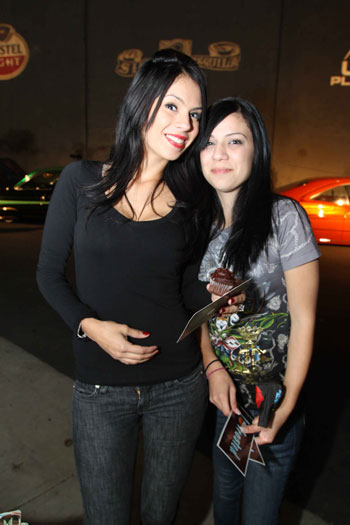 As do the ladies with them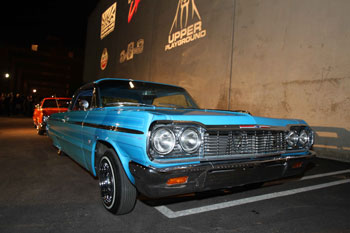 Sweet ride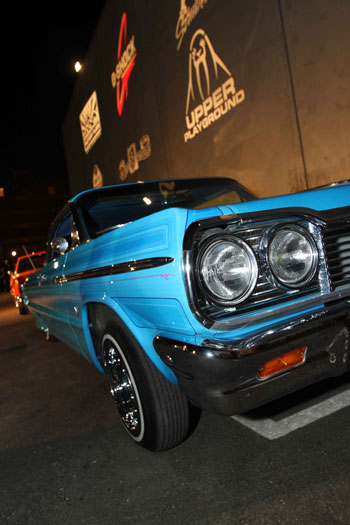 Detail shot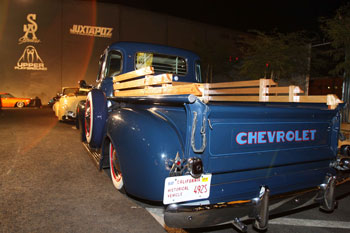 Another one of Cartoon's babies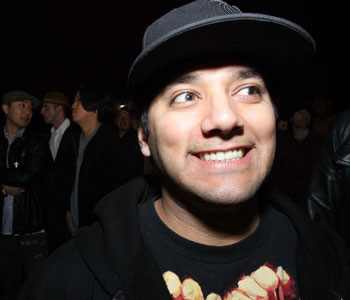 We're guessing he likes the cars too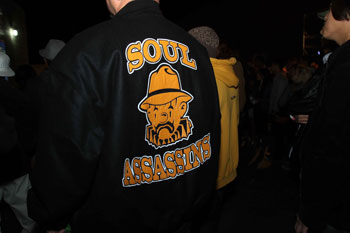 Huge thanks to all of SA for making the evening possible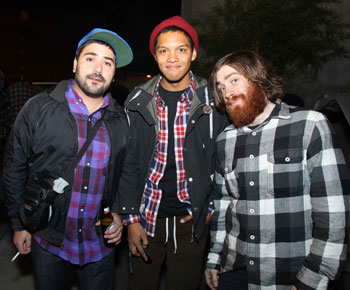 Plaid is always in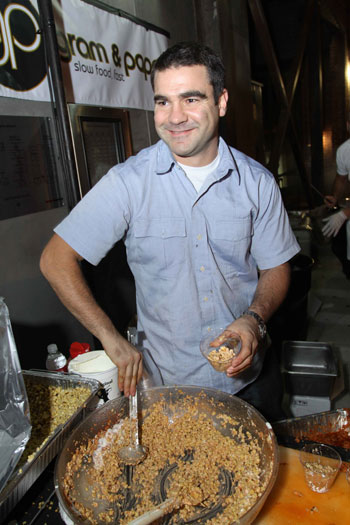 As is yummy complimentary food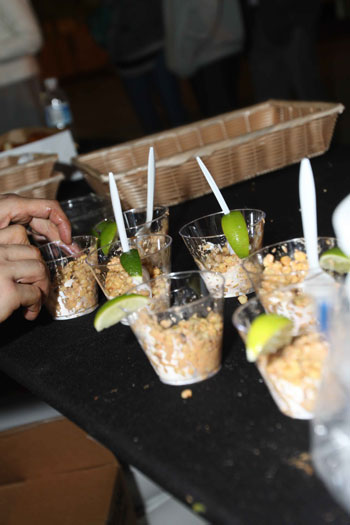 Garnished corn cups from from Gram & Papa's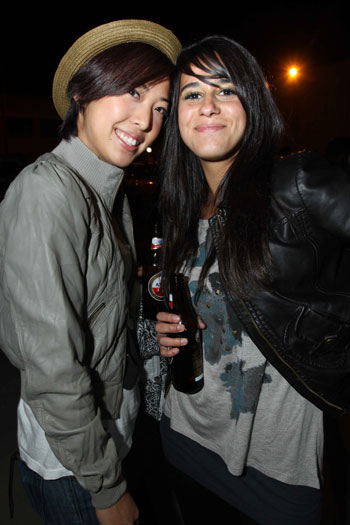 And beverages provided by Amstel Light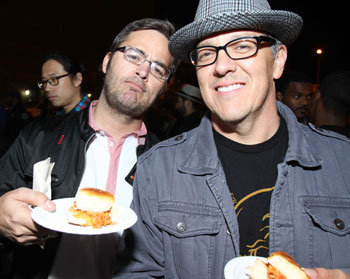 Mini chicken sandwiches make us smile too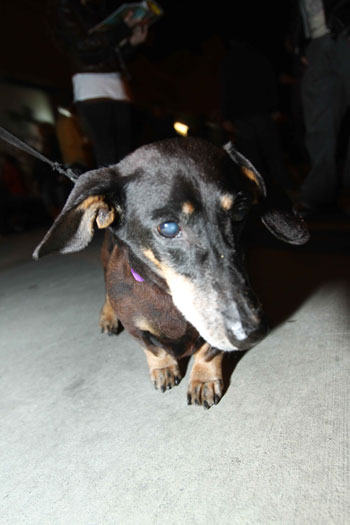 Keep your ear close to the streets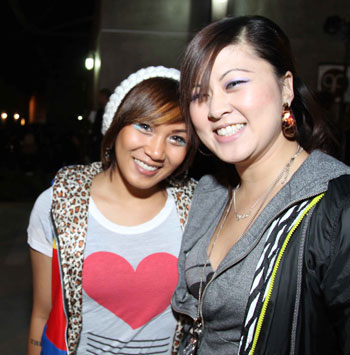 Funky eye makeup is always in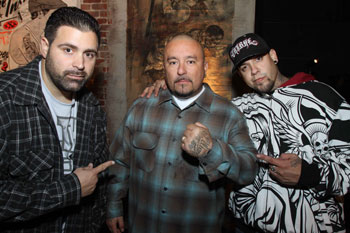 SA Studios masterminds with Cartoon himself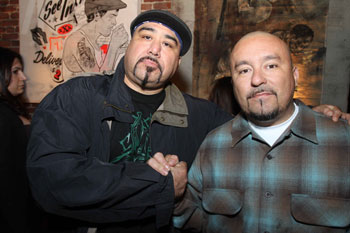 Mister Cartoon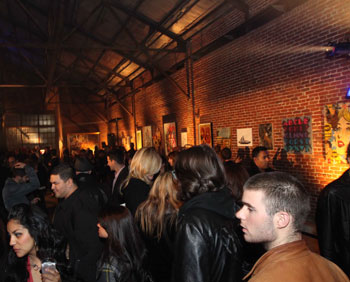 A packed house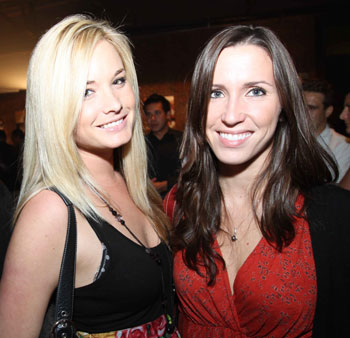 Lovely ladies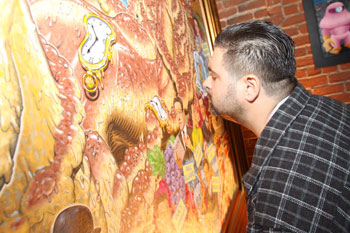 Getting a closer look at Robert Williams' massive piece on display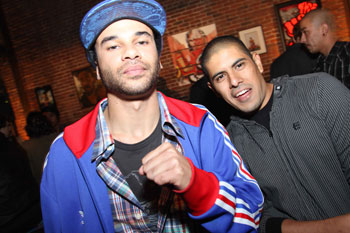 wassup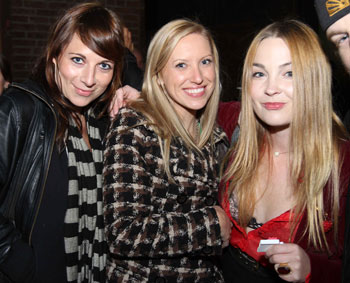 Hannah Stouffer (right) and friends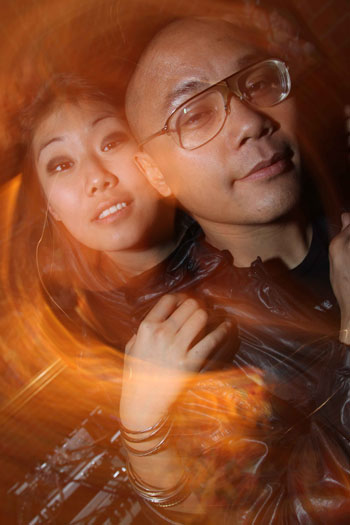 Party coordinator Emily Shen of SA Studios with Jay-Z's touring DJ Neil Armstrong

Many thanks to all our sponsors: SA Studios, Amstel Light, G-Shock Watches, Marley Coffee, Upper Playground, Sino Tequila, Sanctioned, Gram & Papa's, Factory Place Arts Complex, Metro PCS, and Power House.
Catch our previous party coverage HERE and stay tuned for still more coverage and photos of our 15th Anniversary Auction Party!