Juxtapoz 15th Anniversary Art Auction: Tim Biskup
Juxtapoz // Tuesday, 15 Dec 2009
1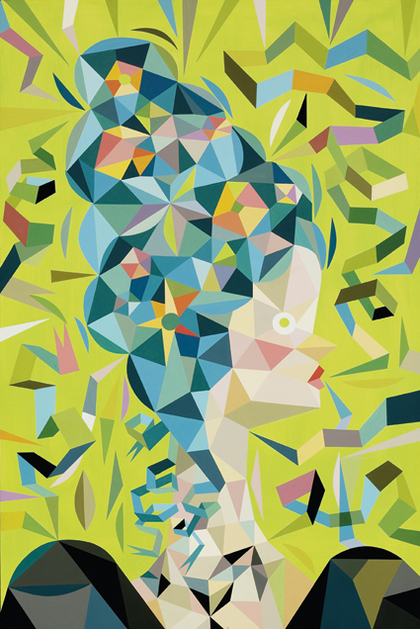 The Juxtapoz Auction is still live and includes some heavy hitters, including this stunner by Tim Biskup. Catch a glimpse of an interview with Tim in this exclusive leak from our upcoming February Issue.
Tim Biskup: I think the biggest change that I've had recently is kind of going through all of that art theory stuff, and kind of racking my brain trying to understand what I do, and what other people do and why people's work is seen differently.
Understanding that stuff has gotten me to a point where now I feel way more comfortable just making art. But it's like the initial wave. The reason why I went into that stuff in the first place is because I was really angry and it was really kind of overwhelming to see one artist get this really amazing response and get these museums and gallery shows and, you know, sell their stuff for millions of dollars and stuff like that. And to look at my work, and go, okay what's so different? You know, that's a gigantic question.
--Sneak peak of Katie Zuppann's Interview with Tim Biskup, (Juxtapoz # 109) hitting newsstands February 2009.
Bid on this item here.
For all things auction, visit www.juxtapoz.com/auction