Juxtapoz 15th Anniversary Art Auction: Natalia Fabia
Juxtapoz // Friday, 04 Dec 2009
1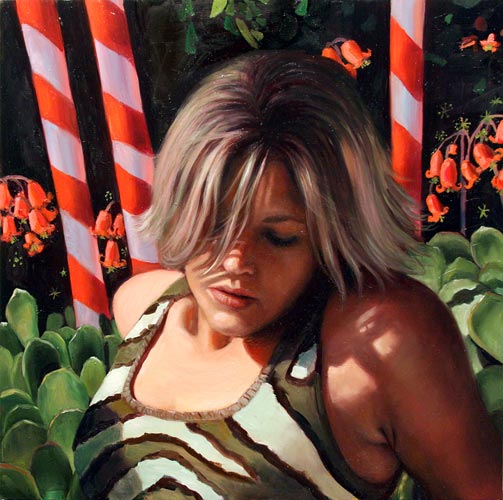 If Courtney Love had modeled for Rembrant, classical painting might have presaged the artwork of Natalia Fabia.
From punk to pinups, Natalia's work infuses all of the artist's favorite influences into painting after painting, each more vibrant and inspired than the next. Bubbling with personality, Natalia's work offers viewers a sweet slice of reality that's both fantastical and rooted in her everyday life.—Katie Zuppann
"I'm obsessed with light. I see light in everything and reflecting off of everyone. That's why I use colors, gels, strobes, and all that stuff. I get a light orgasm when I see beautiful natural lighting."—Natalia Fabia
Excerpt from Katie Zuppann's interview with Natalia Fabia, Juxtapoz # 103, August 09
Bid on this piece here.