Juxtapoz 15th Anniversary Art Auction: Luke Ramsey
Juxtapoz // Saturday, 07 Nov 2009
1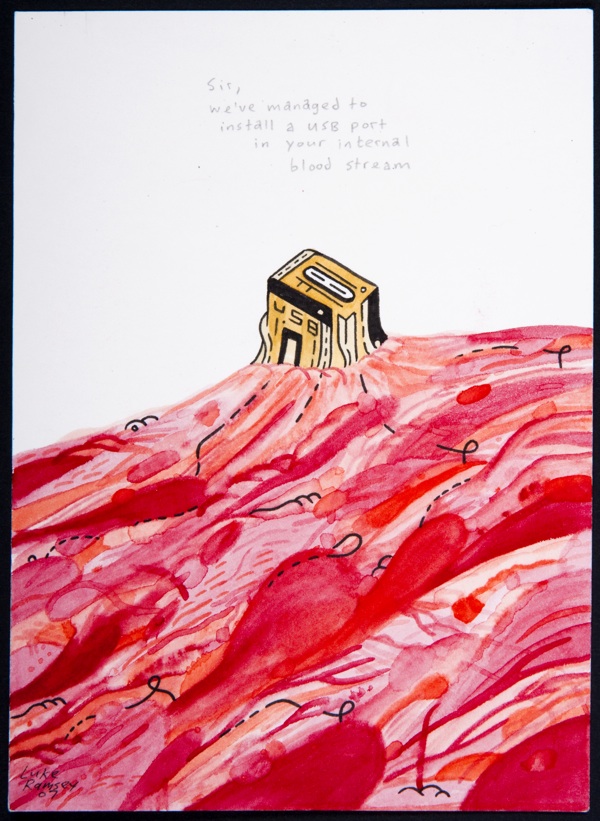 Artist Luke Ramsey has his head, heart and hands in the right place (…by that we mean, the guy can draw). If running an artist residency with his partner Angela off the coast of British Columbia, and offering it free of charge to promote health and well being doesn't sound generous enough…guess what? He also donated three stunning pieces for the Juxtapoz 15th Anniversary Art Auction.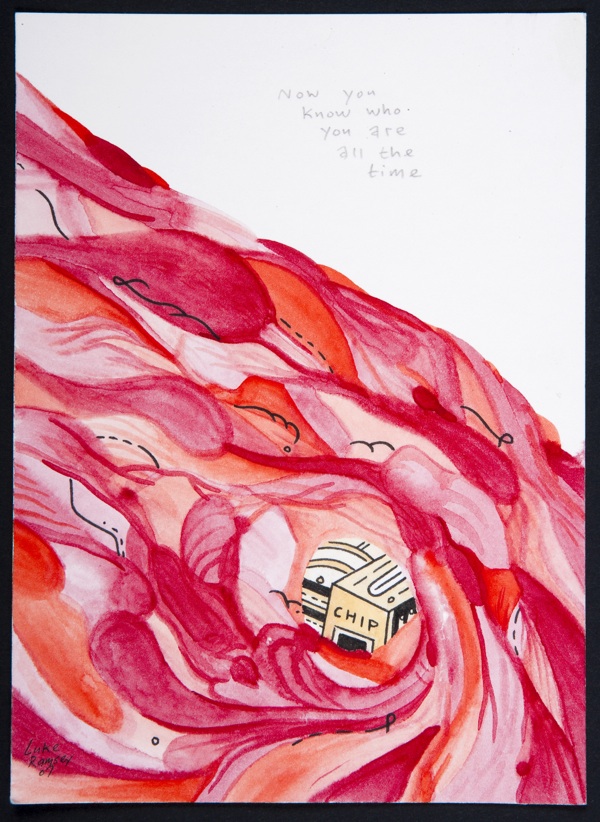 "Playing with organized chaos and being busy is a habit I can't always free myself from. Fortunately, I have a special friend who reminds me to be still and feel peace. There's this beautiful gift called life. I can look at it and analyze it. I can also open it up and soak up all it's offerings. For me, an artist's success shouldn't always be measured by what he or she has done. Success is about enjoying the journey, because joy offers the most rewards. There are struggles along the way, but these challenges keep things flowing. I guess there's a reason why joy doesn't always pay my bills- it's priceless. This is why I love the Islands Fold Artist Residency I created with my partner Angela. It offers me an opportunity to grow things for the community art farm."—Luke Ramsey
Luke Ramsey Profile, Juxtapoz #82, November 2007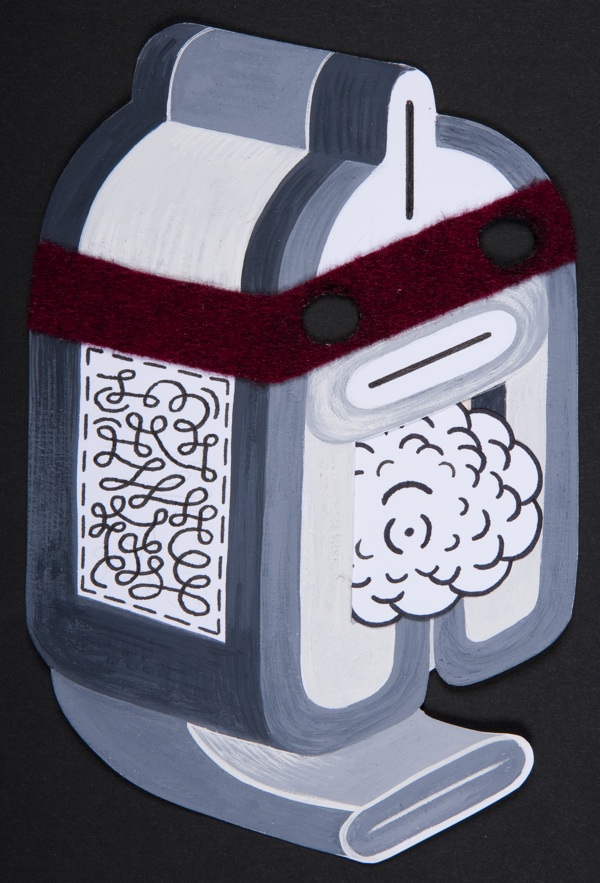 Bid on Luke Ramsey's work here.