Juxtapoz 15th Anniversary Art Auction: Liz McGrath
Juxtapoz // Tuesday, 08 Dec 2009
1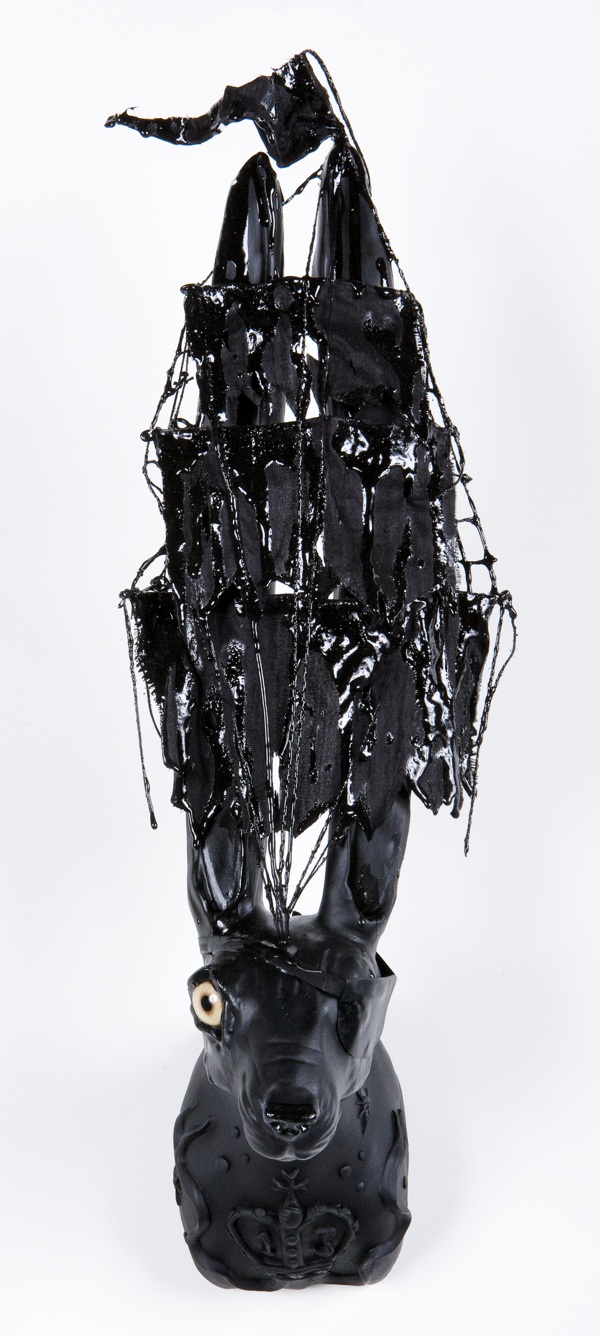 Much like the delicately surreal 3D animal monsters she crafts, Liz McGrath resembles some kind of magical forest dweller.
Almond eyes, porcelain skinned, and just over 5-feet tall, the sculptress, who is one of the reigning queens of lowbrow, could easily be mistaken for a wood nymph from A Midsummer Night's Dream, or even a petite 11 courtesan from middle earth.
She developed the psychological world of escape at 13 when her parents sent her to a hellfire-and-brimstone Fundamentalist Baptist correctional institution called the Victory Christian Academy. At the time young Liz had a Mohawk and a pet rat, and loved nothing more than hanging at Billy Shire's La Luz Gallery on Melrose. That all screeched to a halt as soon as she was delivered to the home.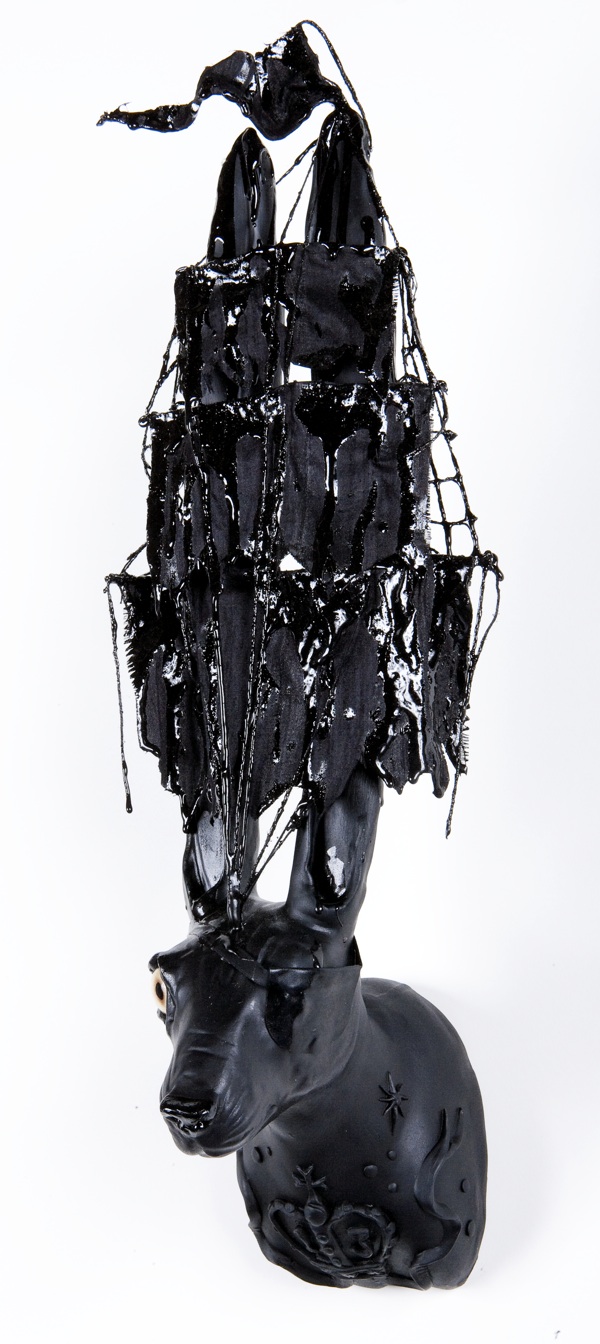 McGrath was placed in a tiny cell called the "Get Right with God Room" and kept on lockdown for two weeks as girls read passages from the Book of Revelation outside her door around the clock. The vegetarian McGrath was force-fed steak, given ice-cold showers, and strongly advised to praise Jesus at every given opportunity.—Caroline Ryder
Caroline Ryder: How did you start getting creative again?
Liz McGrath: It took a long time. I got back with my punk friends and we started the band called Tongue, an all-Asian punk rock band. That kind of gave it all back to me. I got put away for punk rock, and then punk rock saved my life again.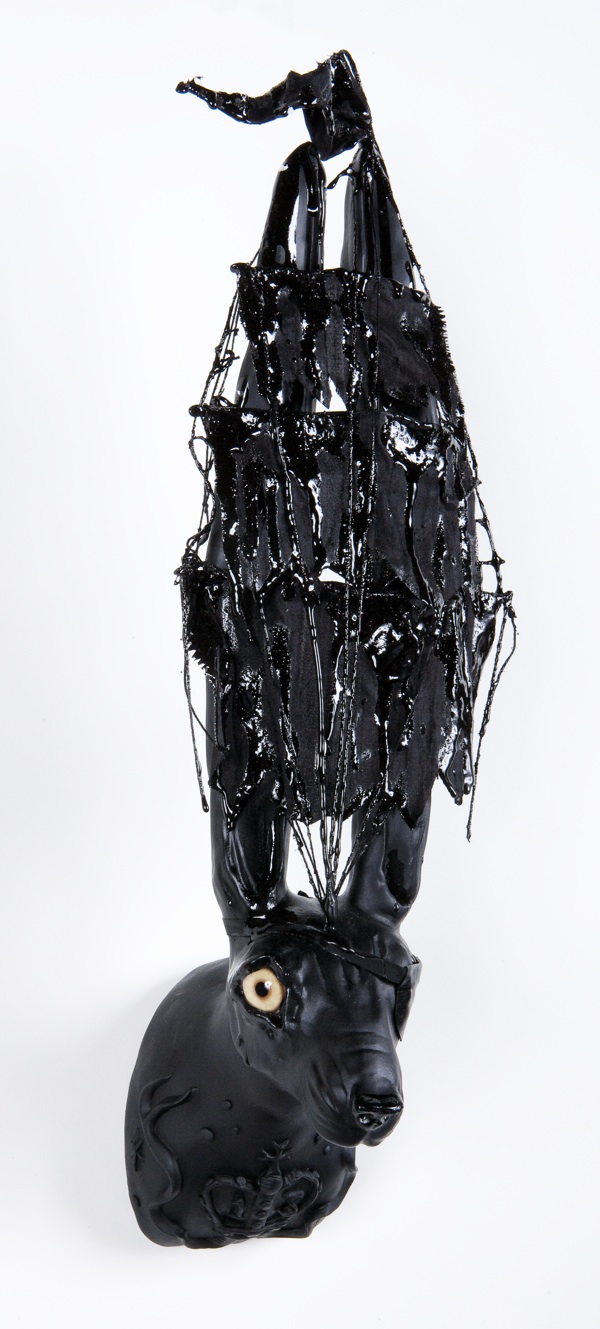 --Excerpt from Interview with Liz McGrath (Juxtapoz # 83), December 2007
Bid on this piece here.
Visit www.juxtapoz.com/auction for more information.