Juxtapoz 15th Anniversary Art Auction: Estevan Oriol
Juxtapoz // Thursday, 12 Nov 2009
1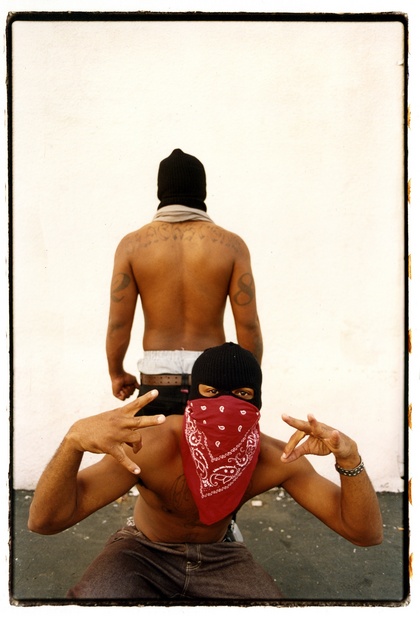 Former club bouncer and Los Angeles native Estevan Oriol got his start in the entertainment business managing tours for huge artists like "House of Pain" and "Cypress Hill" almost 20 years ago. While globe trotting with them he began his photography career taking flicks of the madness and glitter that surrounds international celebrities.
When he was back home in L.A though, it was a much different story. He took his cues from the street life surrounding him. The singular dramatic black and white photos he produces are gripping, beautiful, and authentically menacing portraits of individuals fully immersed in L.A gang lifestyle.
Blessed with a talented eye and a hood pass, he takes pictures in places armed with a camera where most tough guys would take a weapon.
Check out an exclusive interview from The Run Up as Estevan Oriol expresses his thoughts, methods, and views on approaching everyday with the hunger of a hustler who doesn't know where his next meal will come from.
Bid on this piece here.
For all things auction, visit www.juxtapoz.com/auction