Juxtapoz 15th Anniversary Art Auction: Daniel "San" M.R.
Juxtapoz // Wednesday, 28 Oct 2009
1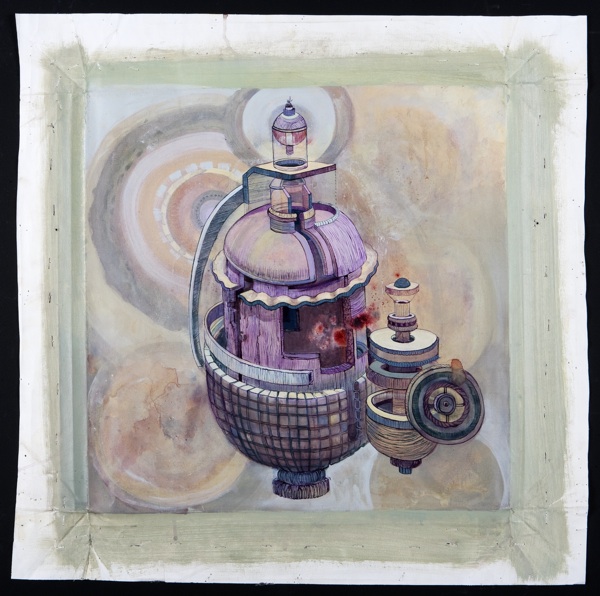 We are very pleased to present the work of San among our list of participating artists in the Juxtapoz 15th Anniversary Art Auction, which, by the way starts today. Listen in as San and fellow artist Herbert Baglione discuss art and influences from their respective countries.
I would like to know about your artistic influences outside of an art environment, and how you use them in your work.
Every artist has influences that come from within the art world. I really don't know who influenced me … a lot of people, I think. But my main passion is drawing. I love classical drawing and, of course, I love all the modern art intentions. I think that today my work is a mixture of classical drawing and contemporary art languages, using of course different supports and surfaces. But what I consider to be more important are the references that come from outside this art world. Nowadays nature is the basis of my work. The action of time in nature and the textures can take me on a melancholy trip to those places that I invented in my childhood.
What do the people in Spain think of the art you do?
Spain is a classical art country. We do have some young artists who have achieved international recognition recently, but the galleries in Spain tend to view art as a product, and take no interest in new stuff being done. But for you, Brazil is a country with a unique and strong culture, and São Paulo is a chaotic city very rich in images. Do you believe that your environment is perceptible in your work or do you think that your work is disconnected from the external influences that surround you?
What I experience and see on the streets becomes incorporated in my work in a ludic way. In my work there is a bit of each city I have been to—a pool of five million influences, I guess. How is the Spanish scene today?
We started doing interesting things within street art, but there are few artists I really like. I think we should stop and think about what we are doing and what we want to say. I think Spanish artists have the tendency to easily destroy the work and the talent.
Excerpt from Juxtapoz #79, August 2007. Interview by Herbert Baglione.
Bid on this San piece online now here.
Check out www.juxtapoz.com/auction for all auction details.