Juxtapoz 15th Anniversary Art Auction: Corey Helford
Juxtapoz // Saturday, 12 Dec 2009
1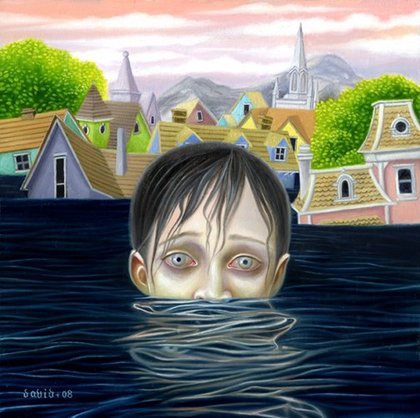 David Stoupakis. "The Breach". Oil on board, 10" x 10", 2008.
The Corey Helford Gallery has the reputation of always exhibiting works that both please and provoke, in genres ranging from realism, to illustration, to pop surrealism.
Rather than ushering a random selection of artists through it's gallery walls, the Corey Helford Gallery has taken to nurturing a range of emerging and established cutting edge contemporary artists. It is this discerning eye and family-like support that has propelled the gallery into a world-class establishment.
In their generous fashion, the Corey Helford Gallery donated several original pieces from their artists for the Juxtapoz 15th Anniversary Gallery. Today, we feature three pieces that are available for bidding now. Check out work by Carlos Ramos, David Stoupakis, Eric Joyner.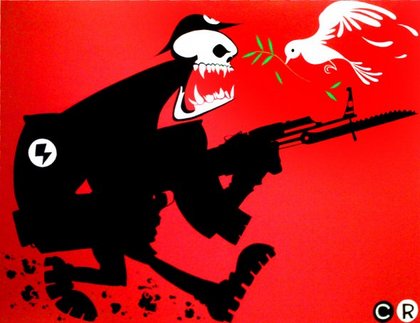 Carlos Ramos. "Untitled". Acrylic on panel, 48" x 36", 2007.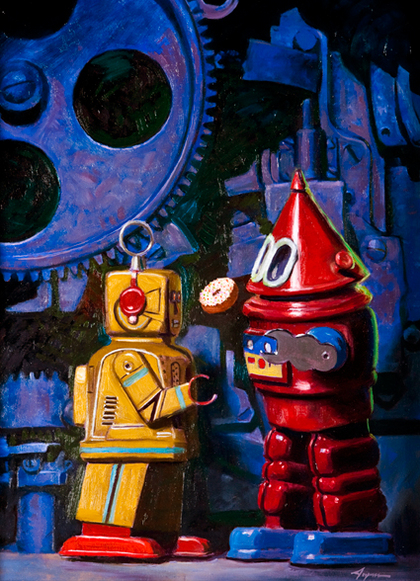 Eric Joyner. "Magic Trick". 15" x 20", Oil on wood panel.
Visit www.juxtapoz.com/auction for more details on the art auction.
Visit www.coreyhelfordgallery.com for more on Corey Helford Gallery