Jux in Detroit: Journal Entry, Part 9
Juxtapoz // Monday, 15 Nov 2010
1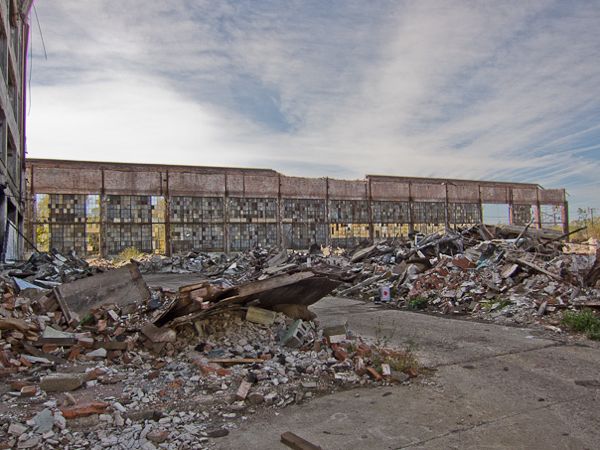 We continue our series of journal entries from Detroit, as Jason Jaworski recounts stories from the Juxtapoz and Power House Productions artist project that we held last month. In this journal entry, Jason recounts moments spent with RETNA, Richard Colman, and Saelee Oh, mentioning more intimate details about the day-to-day life that the artists and journalists found in Detroit over the course of the month.
Jason again had some interesting encounters with native-Detroit residents, one with some children and their mother being quite striking:
Each child, the youngest being six and the eldest not being any bit older than eleven, went back and forth from each other. I grabbed a blank sheet of paper from one of the printers and scrawled out an image of a house and gave it to them, asking them to draw on it what they would like to see. Just then, a woman came in through the glass doors, a cold breeze being blown in and accompanying her walk in a wake.
"Boys! I thought I told you not to talk to anyone-"
"It's alright, mama, he's here for art and stuff in the city."
"Art? We don't need art right now- we need to eat. Come on- let's get in the car."
She came up to me and surprised me with a smile-
"Thanks," she said, "these boys can get into trouble sometimes, but keeping their minds filled with art and things like that will do them good."
She left, the door revolving behind her, with her figure gradually getting smaller as it followed the string of children who somehow all managed to fit together in the spaces of a small Datsun.

Read the full Journal entry here.