Jux in Detroit: Journal Entry, Part 7
Juxtapoz // Thursday, 11 Nov 2010
1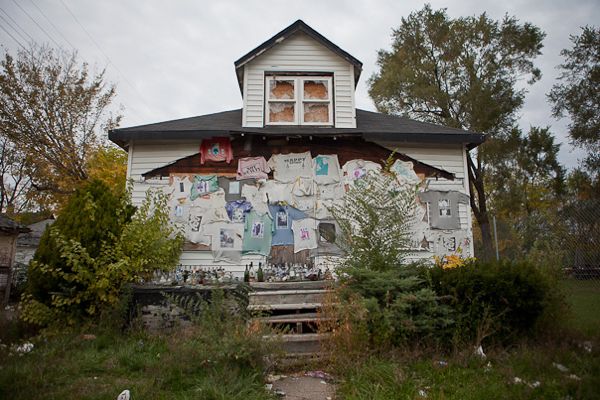 Jason Jaworski continues his journals from Detroit, covering the Juxtapoz and Power House Productions project as it begins to wane down for the time being. This entry has a bit of a different tone, as a tragedy occured to one of our contributors as he was on assignment for us in Detroit.
Most the entry follows time with
RETNA and Richard Colman as they prepared their work on the houses
, and some more unexpected adventures and lessons along the way.
Read the full entry here.