Jux in Detroit: Journal Entry, Part 6
Juxtapoz // Wednesday, 10 Nov 2010
1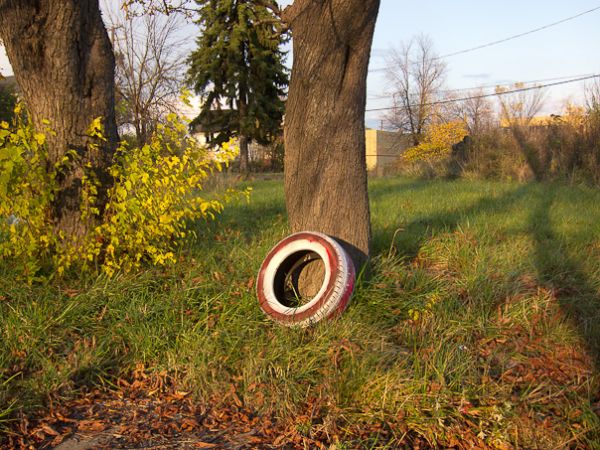 Jason Jaworski continues his journal entires from Detroit, where he has been documenting the Juxtapoz x Power House Productions project on the ground as Swoon, RETNA, Richard Colman, Ben Wolf, Saelee Oh, and Monica Canilao paint, build, and re-imagine the community.

This entry is interesting, as it chronicles Jason speaking with members of the community
in the Power House neighborhood where Juxtapoz was able to buy some homes about how they see the project.

Here is an excerpt:
"Hi, hi-" he seemed to have a soft stutter, as if his voice were winding itself up.

"I do the landscaping here, cutting the grass and all. My name's Boo."

We had a brief conversation, he asking whether I was from Germany, as the house we're staying in belongs to a German curator. I told him no, explaining the whole PowerHouse / Juxtapoz Project. His face lit up- he started to go into detail about what he thought of the project, how it was "good to bring something like that here," and that the neighborhood "needs more things like this."

It was a few minutes of talking with him until he realized he had to go somewhere. Abruptly, he asked me for a small amount of change, then he gradually walked away, smiling the whole time, his figure disappearing into the spaces of the street far off and down Moran.


Read the full journal post here.