Jux in Detroit: Journal Entry, Part 15
Juxtapoz // Wednesday, 24 Nov 2010
1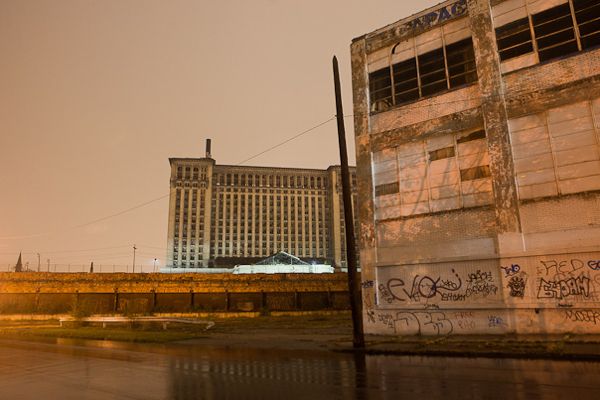 In his latest journal entry from
Detroit covering the Juxtapoz x Power House Productions project
, Jason Jaworski writes about the perception of Detroit from both the outside and in, talking to people about how they feel about the city and the hard times it has gone through over the years. At this point, Jason is at the airport waiting to fly home from Detroit. One coversation is quite striking:
While waiting, I had started a conversation with the woman next to me, a single mother of two. She was going back to Los Angeles to see her brother whom she hadn't seen for several years. The children she was with were her own, the father somewhere out in the country drifting with someone else. She talked of being devastated at first, not having anyone or anything. She was from New York. She kept saying how she felt something was closing in on her while she was living out there. She got in her car one day, still living in Queens, and just drove off with her two children. She called friends back at home, finding a person to sublet her apartment, "this was years ago," she said.



"I drove the country, passing every major city and a ton of smaller ones. When I came to Detroit though, something was different. It was free. More American than any place I'd been. The best place to start over is here, you can start from nothing here-" she continued on, but for a moment, I stopped listening and reflected on what she had said so casually, it being something that I was thinking the whole time while out here.



Detroit, she said, was a place she had left her previous home for in order to find herself, to start over and to be free. And as our cities close in, becoming more intricate in their laws and in their rules, there are fragments of persons who leave- much like those persons who left Europe for the original promise of this country, and much how people in this country are now leaving their city for this one, for it reflects all of America- the best and worst things of this country being reflected here- the expanse, the corruption, the familial feeling of community, the driving force behind projects and the feeling of a malleable place and state one finds while being out here; change, hope, hopeless and freedom four words constantly being heard here.




Read the full post here.