Jux in Detroit: Journal Entry, Part 12
Juxtapoz // Sunday, 21 Nov 2010
1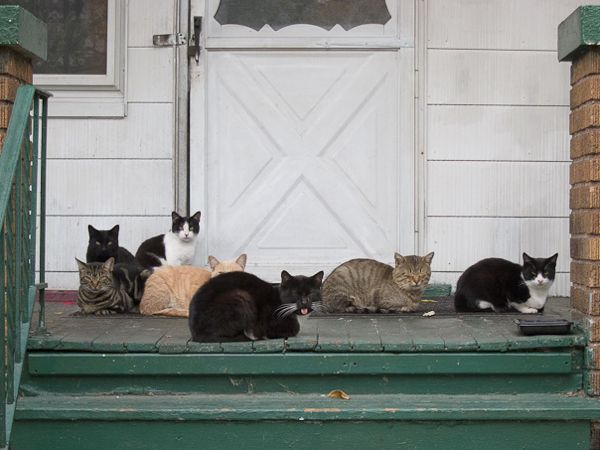 We continue our Juxtapoz Live in Detroit Blog series with Jason Jaworski's latest journal from Detroit. In this entry, Jason follows the progress of
Ben Wolf, Richard Colman, and Monica Canilao, as well as follows Saelee Oh on a trip around town on some daily errands.


Here is a small excerpt:


We settled in, filling up the space of the first booth we saw, Tod Seelie and Richard Colman pulling up a table and attaching it to the booth, the six of us fitting into the space comfortably.
After a humorous conversation between Harrison and the waitress regarding vegetarian burritos and the restaurant's inability make one, we all ordered.
The food arrived amongst our conversation, Saelee and I ordering what we thought would be a chorizo cheese-dip and instead getting a skillet filled with several pounds of neon-colored goop, its consistency resembling Gak or ooze, its color similar to a rusting liquid of highlighter/glowstick. It didn't taste bad, nor good- just strange. The rest of the meal was decent though- just as good as last time.
We finished the meal and after driving through the spaces of the city, eventually ended back up in the neighborhood where we all continued to work and walk through our heads until, hours away, once again sleeping to a night sky silvered with slivers of the moon's image.

Read the full entry here.