Jux in Detroit: Journal Entry, Part 11
Juxtapoz // Wednesday, 17 Nov 2010
1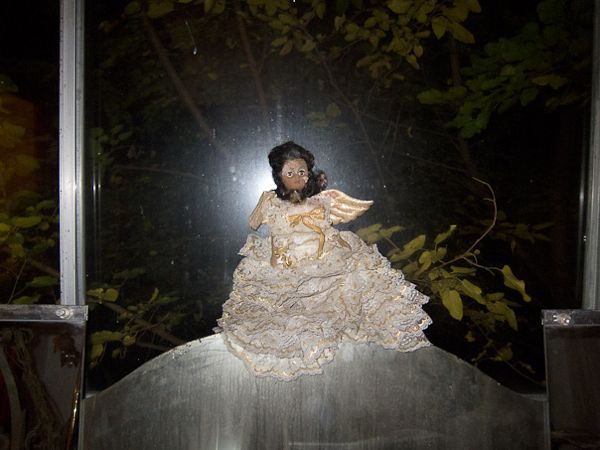 This was a bit of a fun one from Jason Jaworski, on the ground in
Detroit with the Juxtapoz x Power House Productions team
. In this entry, Monica Canilao, Harrison, Tod Seelie, Jason, Saelee Oh, and Bobby head to downtown Detroit to see a Die Antwoord concert. 
Here is an excerpt from after the show:
From there, we left- Monica, Harrison, Tod, Bobby and Saelee all squeezing into the spaces of the van where we drove around the city- stumbling upon a night adventure we had not planned.
We ambled along the street, detours and navigation from separate phones taking us down different paths and one-way streets. There was a calm air blowing around, the storm from a few days previous having already stopped. We drove through the innards of downtown for a brief few moments before taking a street whose detour said we were to eventually reach the freeway and from there the path back to our neighborhood.
We continued along the roadway for a brief few minutes, the van accelerating in speed as the empty street passed on aloft in a silent curve, its black asphalt and the white lines separating the lanes of traffic pullulating like clouds and growing and gathering in the distance. We rounded the curve, signs surrounding still signaling that this road was the route to take to reach the freeway. The path extended- further and farther we drove down the street until abruptly- its pathway was suddenly terminated.
The road just ended. The car drove over a curb crumbling and a mound of dirt, with no sign or warning as to the street's end.
Read the full journal entry here.