Jux in Detroit: Journal Entry, Part 10
Juxtapoz // Tuesday, 16 Nov 2010
1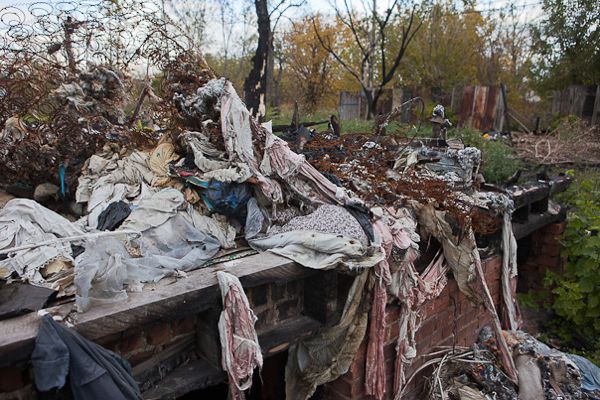 Jason Jaworski keeps his journal entries coming from his reporting duties in Detroit covering the Juxtapoz and Power House Productions artist projects held last month. Recently, Jason has been mentioning more of the day-to-day operations in Detroit, of both the artists and residents who have been living and working in the neighborhood.
His latest entry chronicles time spent with RETNA, talking about RETNA's roots, how he went about working in Detroit and some of the planning that goes into his pieces.
An excerpt reads:
I followed RETNA around for awhile, he going through the spaces of the home that he had painted with Richard Colman, adding a few final touches to the interior of a room before going outside with a ladder and a few cans of spray-paint to, in his words, "destroy the wall"- covering its entire length in his intricate calligraphy, the name "Brimstone" being written repeatedly, obsessively and beautifully throughout the entire space of white.


He went back inside the house after finishing, returning with Richard and a pack of cigarettes, the smoke from each of their person billowing out and rippling in the empty spaces of the air. Kevin, the project's assistant, came out and the three of them studied the wall, RETNA outlining his previous motions, moving his hand through the air without a can and imagining further figures along the surface of the wall. At first he had the idea of taking his calligraphy to the spaces of the roof, but later decided on keeping everything solely on the surface of the wall, explaining its ability to "pop out more with less."