Jux in Detroit: A journal entry from the Power House neighborhood
Juxtapoz // Thursday, 04 Nov 2010
1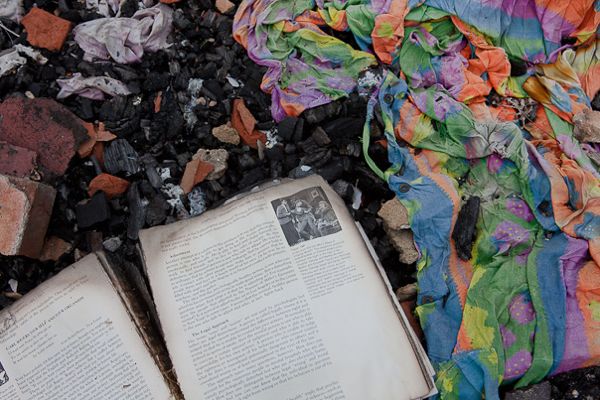 Our Detroit correspondent, Jason Jaworski, out to chronicle the
Juxtapoz x Power House Productions project
happening as a result of our 15th Anniversary Benefit and Auction last year, just produced a journal entry of one of his days while on duty...
A short excerpt:
I was back at home when the sounds of a conversation and a car parking began to come through the muffled spaces of the wall. I brought my head to the window and saw beyond the glass a familiar car pulling up with two familiar persons- Gina and Saelee Oh. I waved a smile and along with Kevin, walked out the door and in an embrace of both we walked up and down the stairs, showing the house we were staying in to Saelee, leaving after a few moments for the Yellow House on Klinger Street where Ben Wolf and Monica Canilao were staying.




We arrived at the door, and immediately upon entering, the first thing that came to me was how warm the house felt. We walked through the front door and in the frame of a doorway separating the living room from the kitchen, saw seated at a table Ben Wolf, his mother, Monica Canilao, Harrison and Doyle. Inside the kitchen, the aroma of a meal having just been cooked could be found, with small candles delivering and moving light around the room in a liquid pattern.


Read the full entry here. . .  more stories and images from Detroit in the coming days...