Juan Francisco Casas
Juxtapoz // Saturday, 14 Nov 2009
1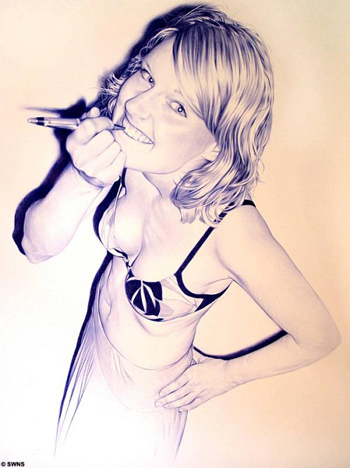 These may look like photographs, but these amazing pictures are the creation of the Spanish artist Juan Francisco Casas, who creates his large artworks using only a blue ballpoint pen. Hey, times are tough. You gotta cut down on supply costs some how.

Casas uses up to four 14p ballpoints on one image, and his works are already a sell-out at exhibitions and gets up to £3,750 each.

Formerly a traditional painter, Juan began his photorealistic drawings four years ago based on photographs of nights out with his friends.
More on Casas at  www.juanfranciscocasas.com