JR's Wrinkles of the City Hits Shanghai
Juxtapoz // Monday, 01 Nov 2010
1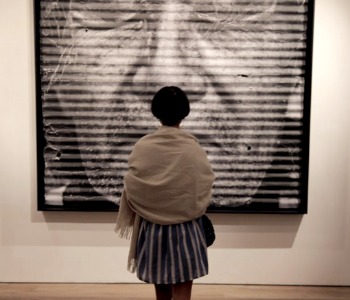 In JR's latest project, images of wrinkled faces from an era that may soon be forgotten are literally stretched across the facades of Shanghai's dilapidated buildings, also on their way out. It is a perfect alignment of kindred relics in the sea of China's accelerating development.
The renowned Parisian street artist, JR, presented the Shanghai chapter of his project, Wrinkles of the City, last Sunday at the Magda Dansyz Gallery in Shanghai, China.
Previously installed in Cartagena, Spain, Wrinkles of the City directs the public gaze to the oldest residents of a city—incarnates of a city's history throughout economic and socio-cultural transformation.
I attended the opening in Shanghai on Sunday in hopes of catching a glance of the anonymous artist and to check out his newest installment of what he calls a "world scale project."
JR was present, rocking a slate gray-colored fedora and a white blazer that was screen-printed with black images—his own breed of urban camouflage. Tortoise shell Ray Bans, worn inside at night, completed the look.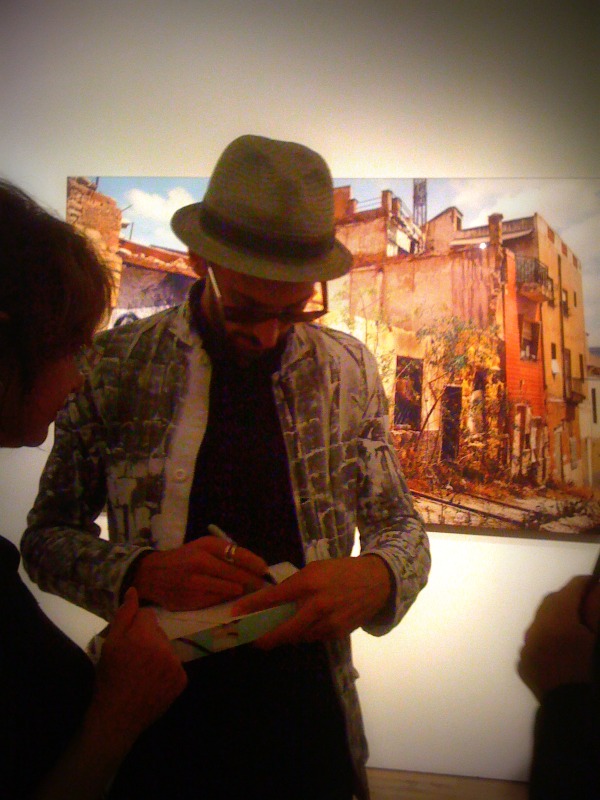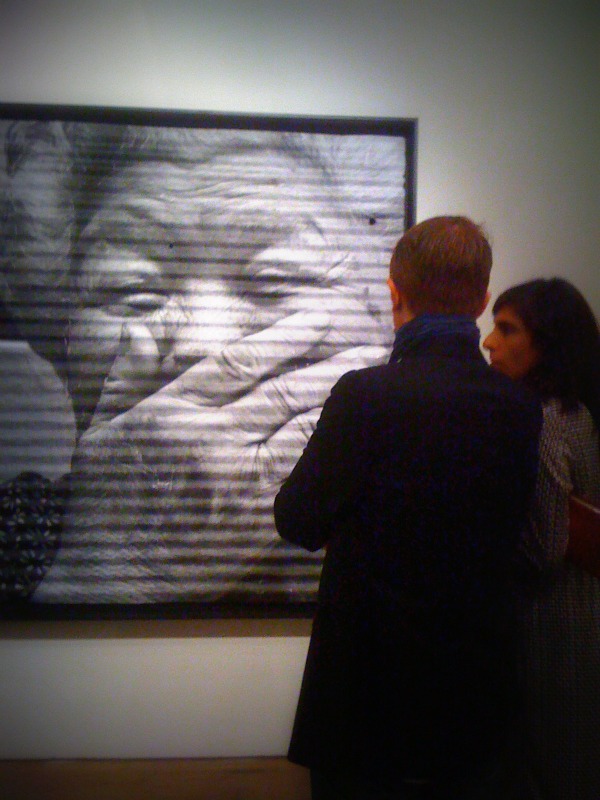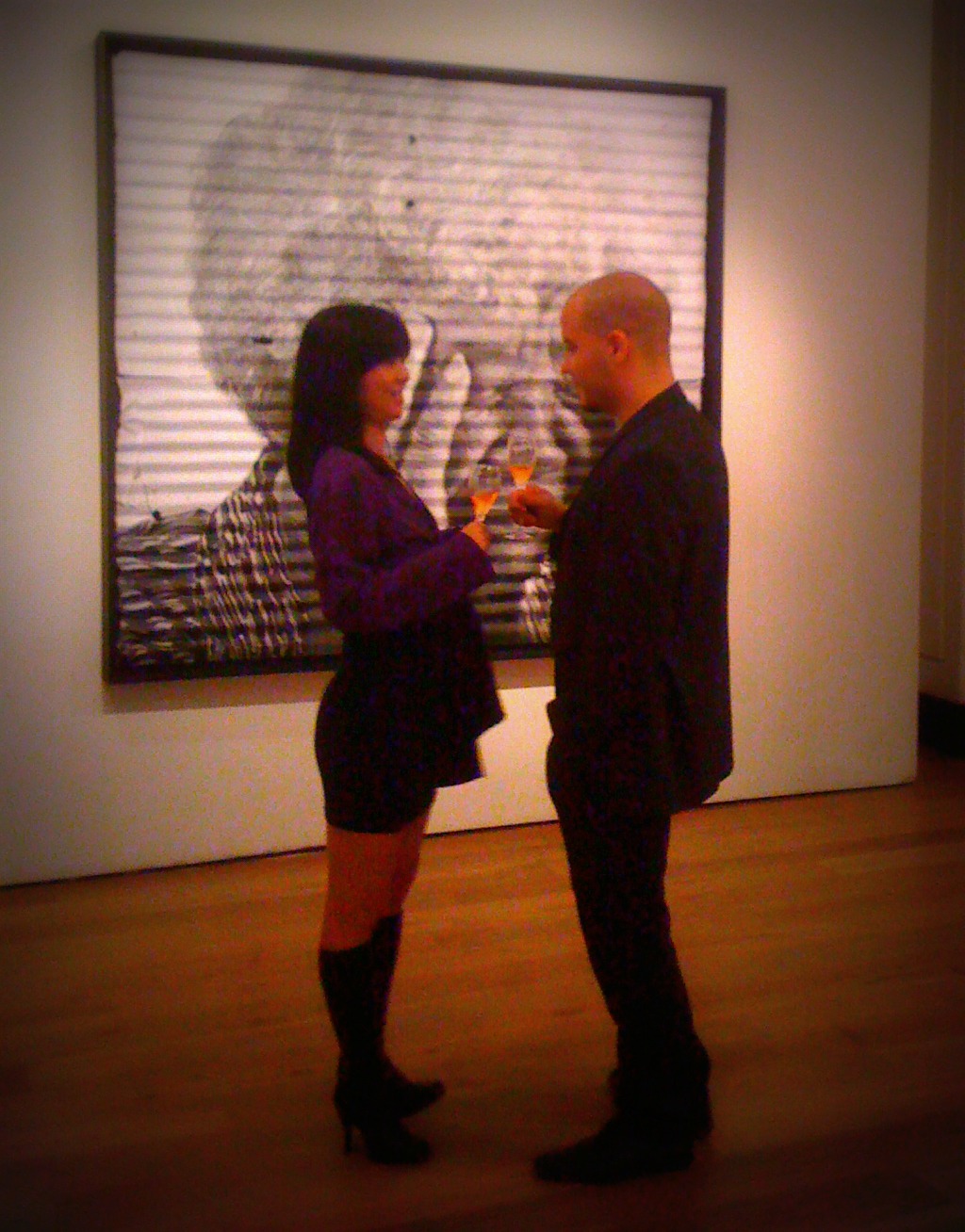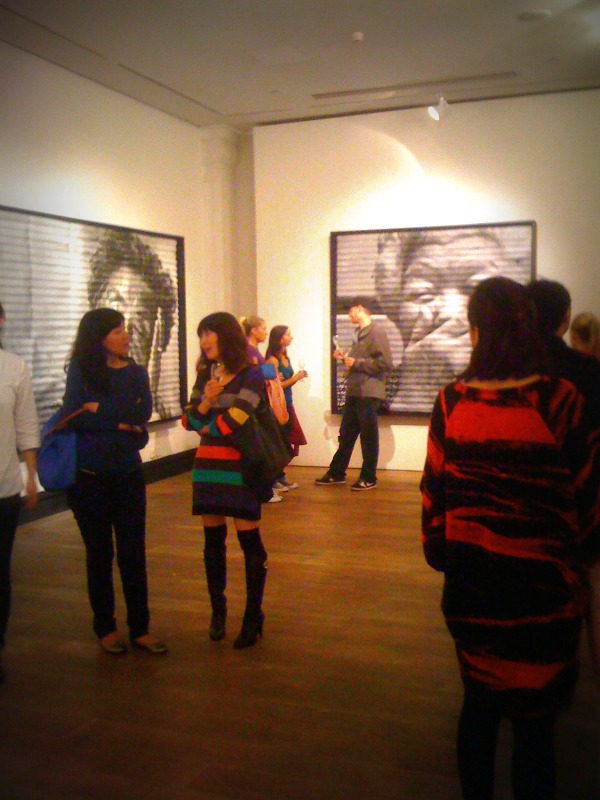 Gallery-goers freely approached the elusive artist to congratulate him on his work or share a few words of encouragement and he similarly engaged with the crowd, explaining his work and telling stories. It was not the type of crowd interaction one would necessarily expect from an anonymous, internationally acclaimed artist.
The opening played host to a solid mix of people. There were many foreigners—Europeans and Americans, which was to be expected—but there were also a fair number of local Chinese art lovers and curious citizens who came out to see JR's work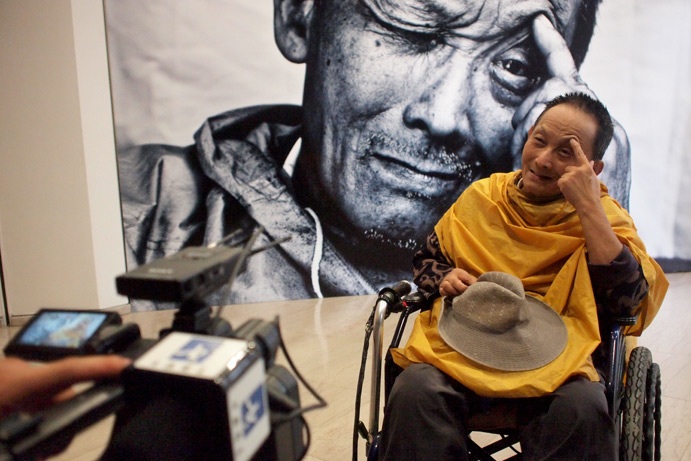 JR's presence in Shanghai was a proud moment for the city, especially for the everyday people involved in his work. Some of these people came to the opening to see themselves for, well, themselves.
Around the gallery, JR's photos of elderly Shanghai residents—the very ones that he had been busy pasting around the city for the past two weeks—were featured prominently on the walls. The photos were printed on oversized, undulating cardboard that mimicked the uneven texture of their building-canvas counterparts.
Honoring the elderly and noting the passage of time seem to have bittersweet connotations in Shanghai, a city that appears torn between looking back and advancing forward. Its long and tumultuous history has seen its fair share of heartache and humiliation as well as resiliency and triumph.
It has lasted through foreign occupations, the establishment of a Communist state, the Cultural Revolution, and the Great Leap Forward. It is now the financial powerhouse of China, developing at an astounding pace and leaving millionaires in its wake. It can be difficult to look back and honor your past when your future looks so bright.
For Shanghai, JR's work with Wrinkles of the City is a gift. He effectively created a shared moment that can make people collectively stop, if just briefly, and consider that the past can still be a part of the future. It reminds us that there is no need to scrap everything.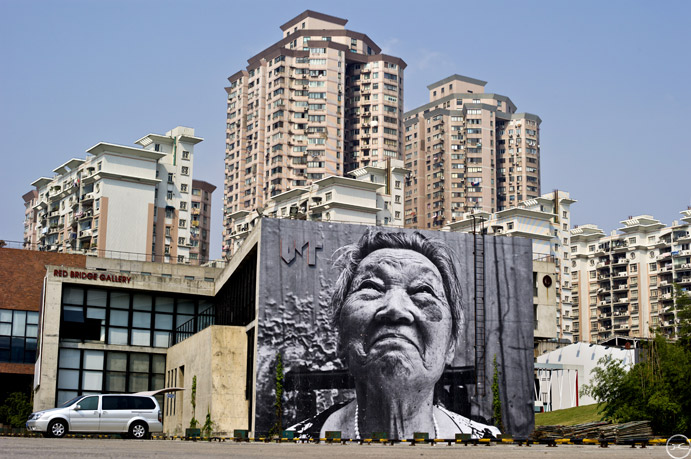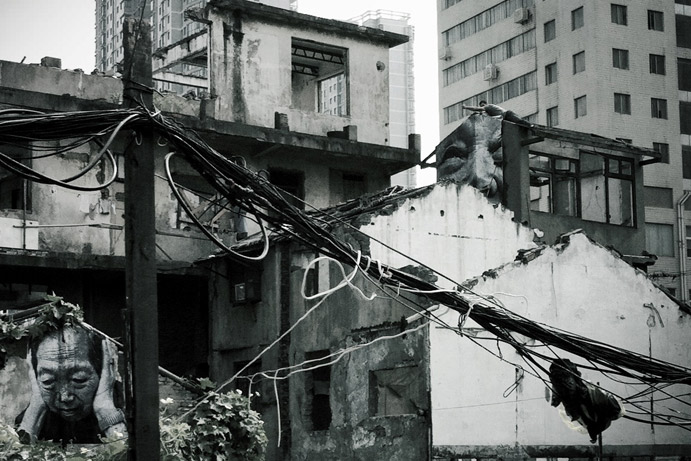 The gallery exhibition, housed on the fourth floor of a beautiful, old colonial building at 18 on the Bund—Shanghai's most glamorous area—was, of course, just a representation of this project. The real exhibition lies outside the gallery's walls in slightly less high-profile neighborhoods around Shanghai.
While the opening was the first look at these images for most attendees, the project really started back in June when JR first traveled to Shanghai with his crew.
It was in this first phase that JR met and interviewed his subjects and scouted potential locations. Meeting elderly subjects in China is a relatively easy task. All he had to do was visit public places and look for the tables of people playing Mahjong and Chinese checkers in the park.
Convincing them to participate?
"We showed them past books," JR tells me, "projects we have completed with regular people in other countries."
This is where JR's work transcends the simple categorization of one man making visual art. His work becomes a community affair and the gathering of stories is an integral part of the process.
"When you shoot someone from 5cm away, you kind of have to explain what you are doing."
It becomes an exchange; trust is built.
Talking with JR, you can tell that he savors the process. He explains, "It is all about the old and the new. Traditional methods of dialogue and exchange. An old technique of shooting a portrait. A new way to disseminate information. Old wrinkles, old buildings, new construction, new city."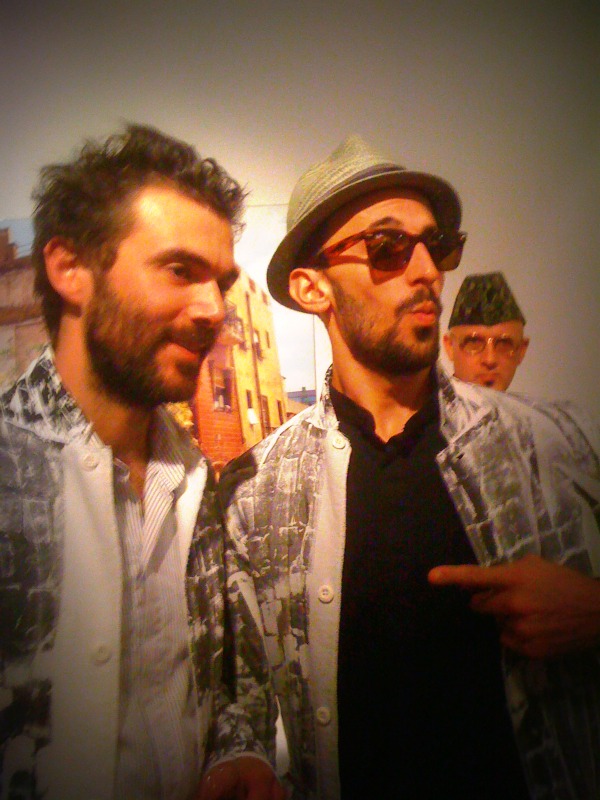 Emile Abinal, a principle member of JR's crew for years, has been with him on most of his missions. While JR is the artistic mastermind behind the campaigns, Abinal deals with logistics and execution.
"When we left in June we … how do you say? Prayed." Abinal (who was wearing a blazer identical to JR's) says with a mischievous smile, making a praying motion with his hands.
"In cities like this, [quickly developing urban centers], you aren't sure what is going to be around when you return a couple months later."
Luckily when they returned this month, most of their carefully plotted targets were intact.
The crew has spent the past two weeks revisiting their old spots, reuniting with their subjects, and posting up the portraits that they had printed in France. In many cases, the people who were photographed helped with the execution.
"JR loves this part," Abinal tells me, "he likes to say, 'I am not an artist; I am a poster poster.'"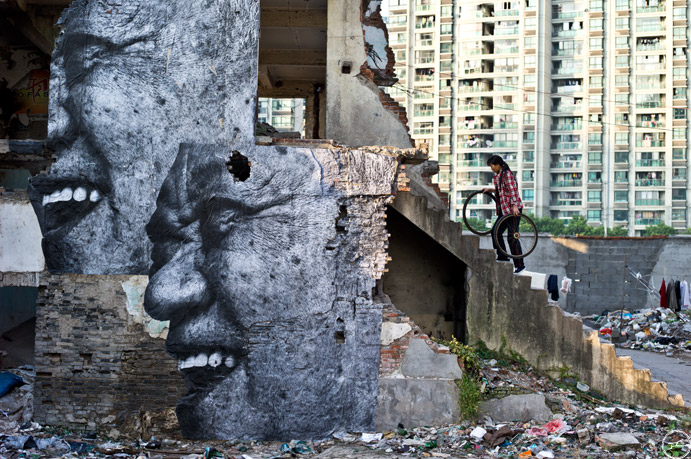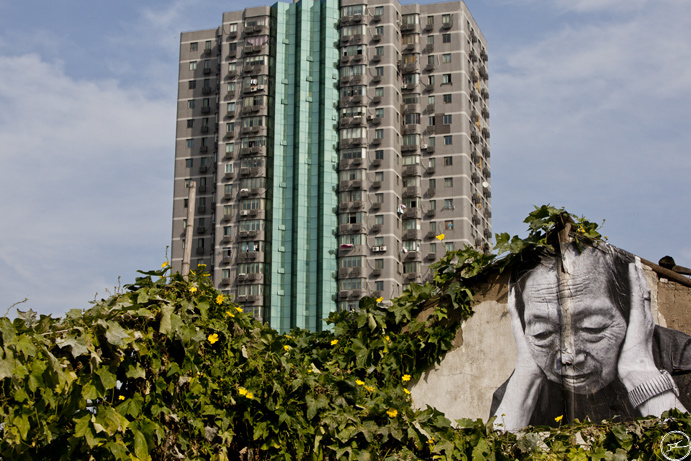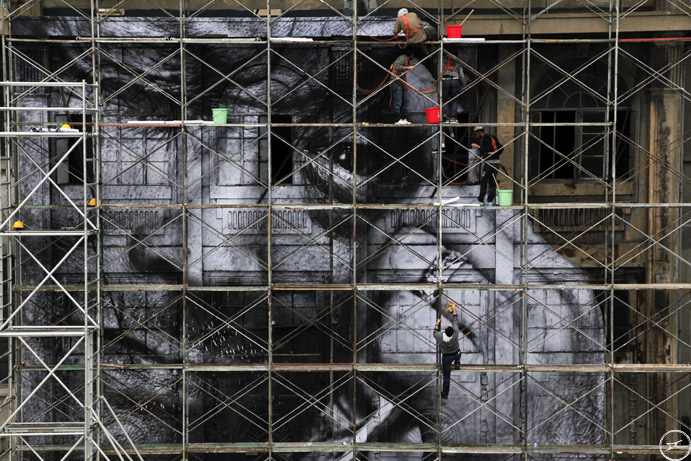 JR's enthusiasm is contagious. He tells me about a moment when they had to reach "very high, further than our scaffolding or any ladder would take us."
"We were trying to figure out what to do and this old Chinese man pops out of his window way high up in the building to help us. He came all the way out of his window and helped hold the top down. I'm pretty sure he was only standing on reeds that were planted up there. The guy was crazy."
He pulls out his phone to show me pictures of the daring man as he tells the story.
From here, the art will continue to develop, outside of JR's hands. It lives on in the throw-ups, the books, and the films he makes about the everyday people that he has photographed and highlighted. It grows when people absorb what they see in the mirror that he has held up to them.
This is the final phase of JR's genius.
These ordinary people become heroes—they are works of art, they are movie stars, they are world ambassadors, and they are reminders that the past continues to live on.
http://jr-art.net/
http://www.magda-gallery.com/en/jr