Josh Keyes' Sprout Catalouge Has Arrived
Juxtapoz // Tuesday, 05 Jan 2010
1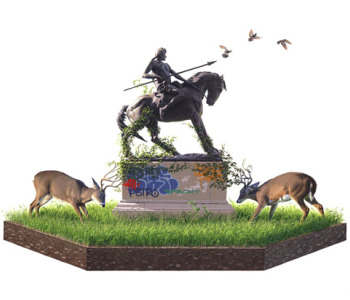 The exhibition catalogue for Josh Keyes' "Sprout" is exactly how I expected it to be. And believe me, that's a good thing.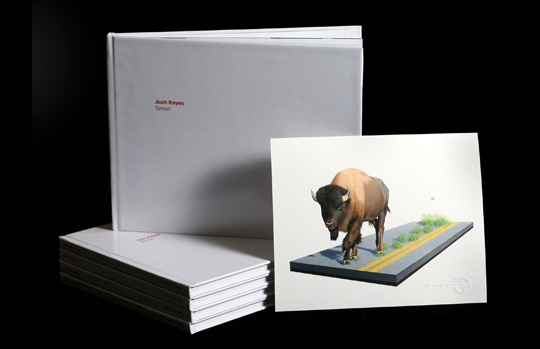 The book mirrors Keyes' clean aesthetic. Besides an astute introduction by George Melrod and an artist statement by Keyes' in the back there is minimal text, allowing the work to speak for itself.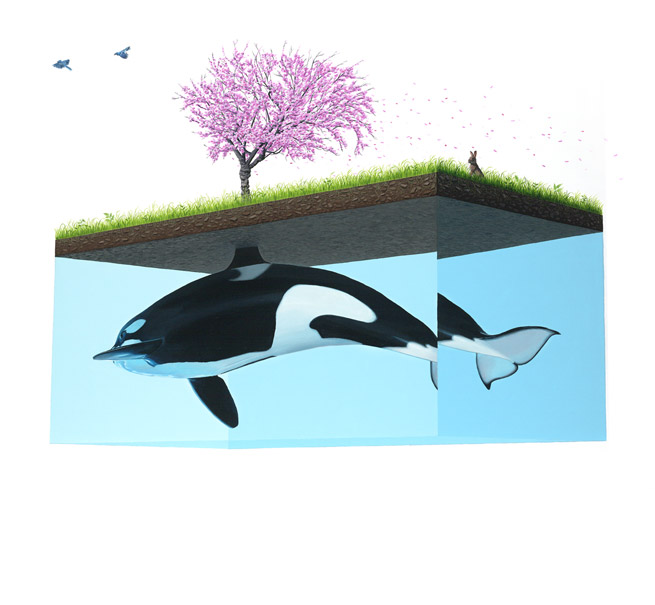 Because Keyes' has such a precise point of view, explicative text is not needed for each piece. This is not to imply that his work is one-dimensional, as anyone familiar with his existential landscapes would be quick to assert.

His paintings are able to stand alone as academic annotations, inserting themselves into the ongoing discussion of the human versus nature paradigm.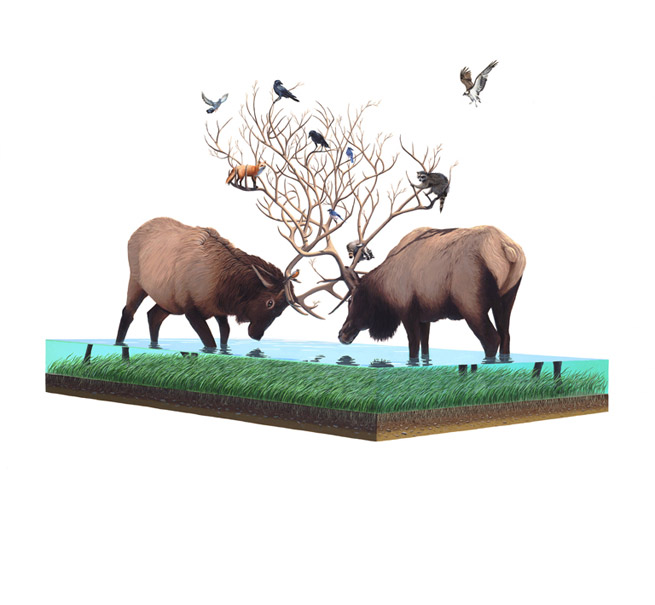 "One might call Keyes an eco-existentialist, writing psalms to a world that seems ever more out of whack. His works depict disoriented wildlife relegated to living in degraded manmade landscapes: essentially left to cope in the wake of humanity's hubristic, self-serving usurpation of their natural environment."—George Melrod, from Animal Planet: The Art of Josh Keyes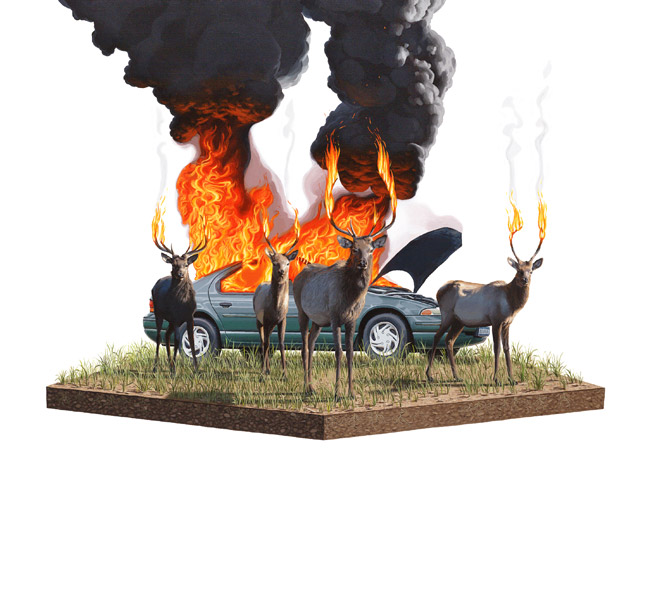 Sprout is a must-have for lovers of Josh Keyes' art, and is available through David B. Smith Gallery's website.
Oh, and another heads up for Josh Keyes lovers out there…keep an eye out for our February issue, you just may recognize our cover artist.—Elise Hennigan



More on Josh Keyes here.