Jordan Hoffart Pro Model x Vernon Courtlandt Johnson
Juxtapoz // Saturday, 03 Sep 2011
1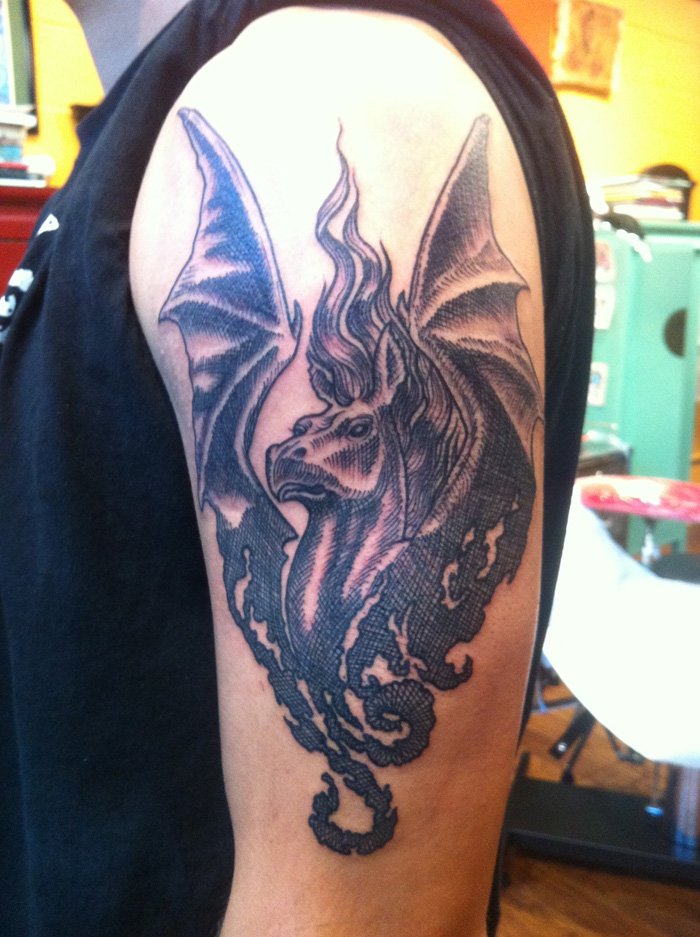 Powell-Peralta has dropped Jordan Hoffart's pro model, The Hoffart Pegasus, which features one-of-a-kind graphics by Vernon Courtlandt Johnson. This marks VCJ's first commercial offering since his anticipated return to Powell-Peralta.
VCJ, known for some of the most iconic graphics in skateboarding history, says of his return to Powell-Peralta, "I had been away from skate art for a long time in order to find some answers to personal questions. I am satisfied with what I've found. I am back in the game of skate art." In his early career, VCJ was the man behind the Ripper, Caballero dragon, the Tony Hawk hawk skull, the Ray "Bones" Rodriguez skull and sword, and the Mike McGill skull and snake graphics.
VCJ tinkered to his initial design and settled on a Pegasus theme of a winged horse for Hoffart's pro model graphic. "I see the symbol as a representation of the eternal soul and physical body," he said. "I am the soul and my body is the the horse that carries me through life. The logo behind the image represents those who love and support Jordan in respects to his giftedness, devotion, and time in this form as Jordan Hoffart."
"I'm stoked the way it panned out," Jordan said. "The whole process of sitting down and really getting to know VCJ was a blessing. I literally got a stack of 100+ sketches he did leading up to the finished drawing. I just got it tattooed on my arm, so I get the significance of it. It's a huge honor."
The Hoffart Pegasus is available in two dimensions, and both royal purple and blood red.
The first five decks offered will be signed by VCJ and Jordan and available on the Skate One site Saturday. The net proceeds of the sales will be donated to the Grind For Life Organization.