Jonathan Levine Celebrates 5 Years In Style - Opening Night Photos
Juxtapoz // Tuesday, 02 Mar 2010
1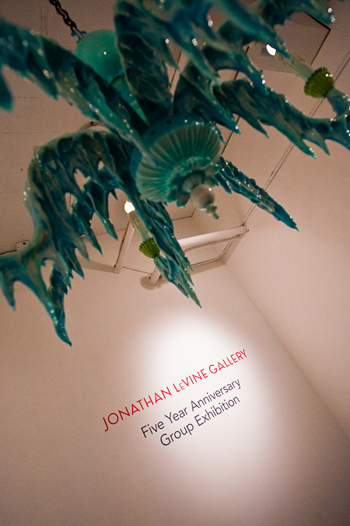 I spent the first half of the decade seeing ads for Tin Man Gallery in the Philly area and swearing thatI was going to make the pilgrimage. When I finally had a critical mass of friends in the City of Brotherly Love to give me a reason to head down past exit 130 on the GSP, I realized it was too late. Tin Man Gallery was gone.
To say I was a bit excited to hear that Jonathan LeVine was opening a gallery consisting primarily of artists I loved was an understatement right in New York City would have been an understatement. Manhattan was in dire need of a low brow make over and Jonathan was the one that was going to bring cool art work to a city that seems more concerned with hopping onto the latest hip style and riding it to the ground.
LeVine came and kicked ass. Providing an outlet for both established artists like Shag and Camille Rose Garcia, and introducing the world to up and younger masters that I would never have heard of before. Five years in and LeVine hasn't compromised his beliefs nor has he been swayed by trends.
At this past weekend's 5th anniversary gallery opening, Jonathan was all smiles, showing off a collection of work by all the different artists that have been on his walls over the past half decade. In attendance were a good dozen of them as well as hundreds of fans—even his parents came by and chatted with everyone.
Here's to five years Jonathan. Looking forward to many, many more. --George Koroneos
The anniversary show will run through March 27.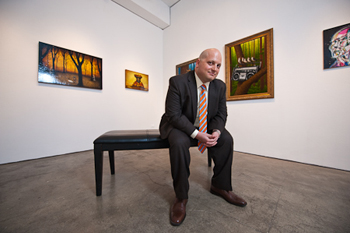 The man of the hour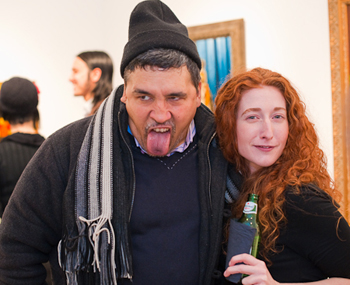 Doze Green and Heather Gargon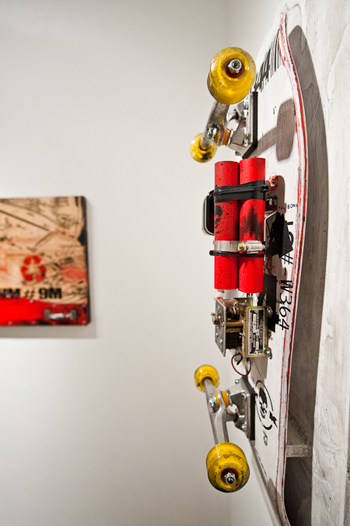 Work by WK Interact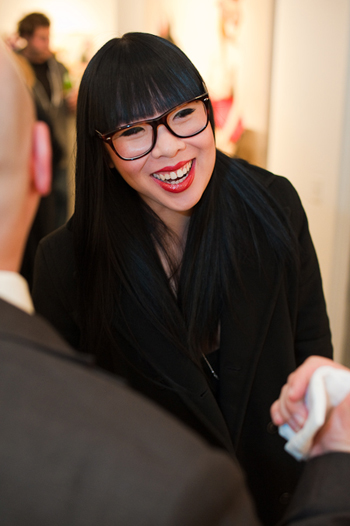 Christine Allegra Lo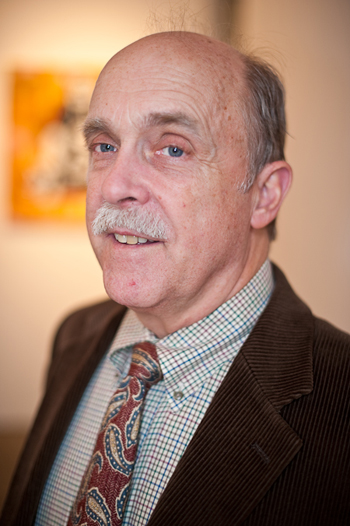 Lee Metzger

Mariana Pabst Martins (of Choque Cultural Gallery, Sao Paulo, Brazil)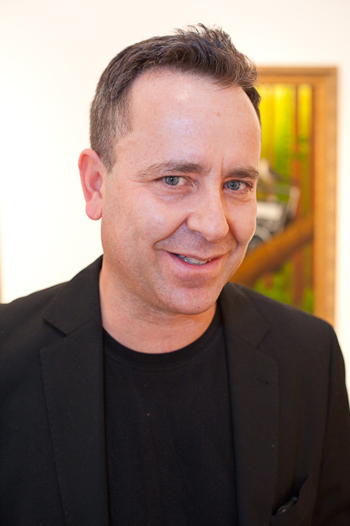 Dan Witz (exhibiting artist)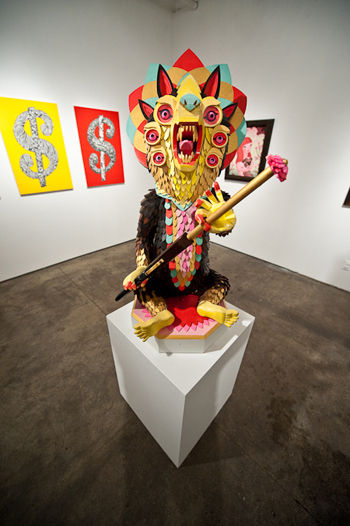 AJ Fosik might be encased in his giant werebeast statue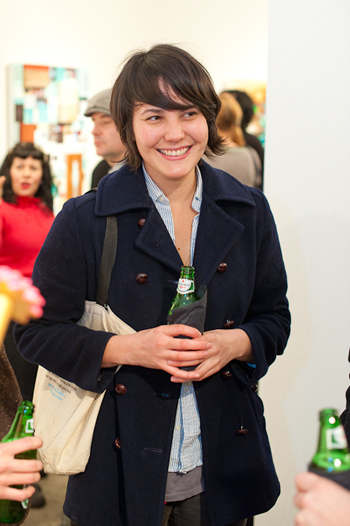 Stacy Kehoe (Andy's sister)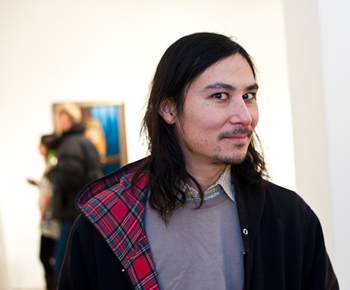 Esao Andrews (exhibiting artist)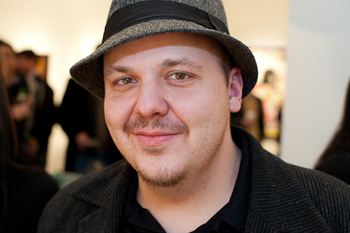 Andrew Michael Ford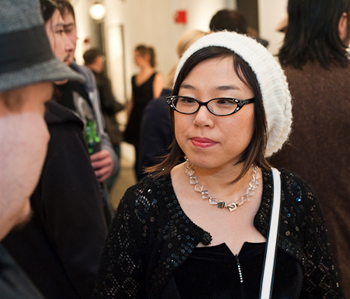 Xiaoqing Ding (exhibiting artist)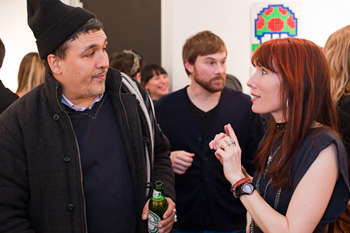 Doze Green chatting with the lovely Isabel Samaras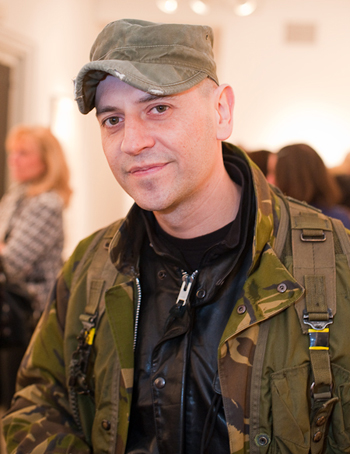 WK Interact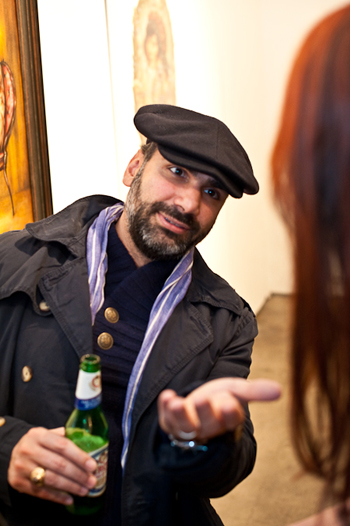 Ron Dominguez. He might be offering his hand in marriage.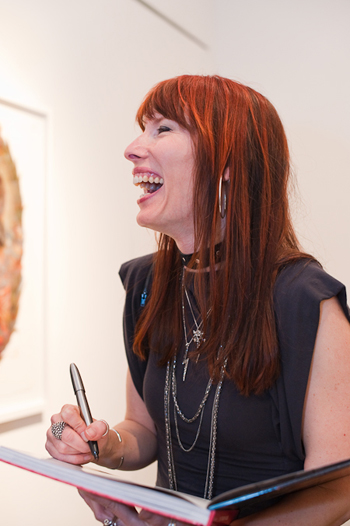 Something caught Isabel's attention. Might be Ron's hand.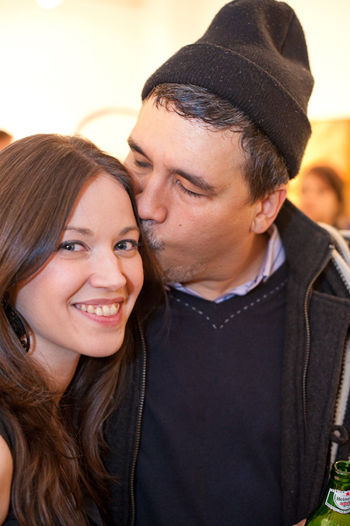 Doze Green is all kisses. The gallery's Malena Seldin is all happy.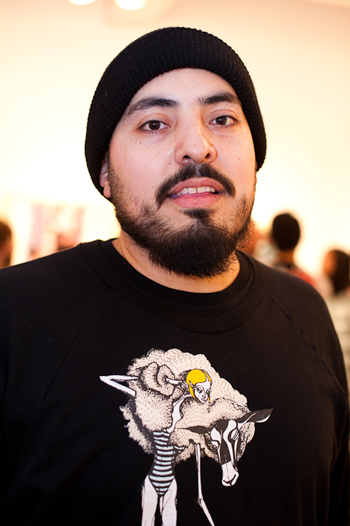 Gabriel Fortoul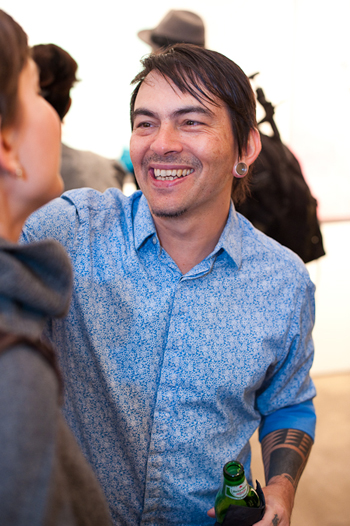 Baixo Ribeiro (of Choque Cultural Gallery, Sao Paulo, Brazil)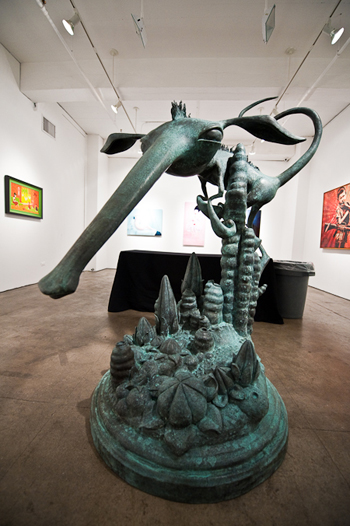 Massive sculpture by Scott Musgrove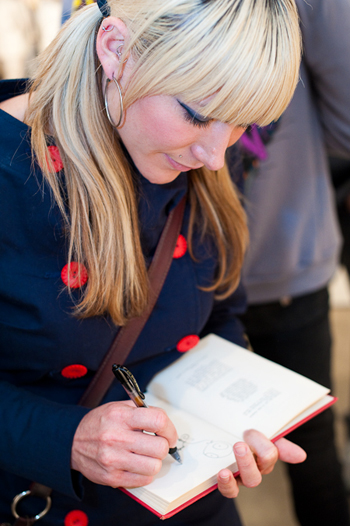 Tara McPherson signs for fans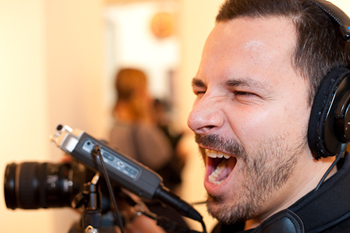 Mike Vargas (of Friends We Love)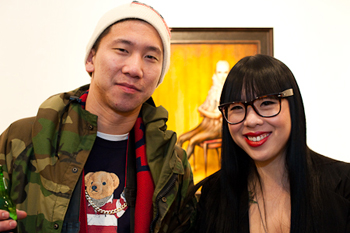 David Chang with Christine Allegra Lo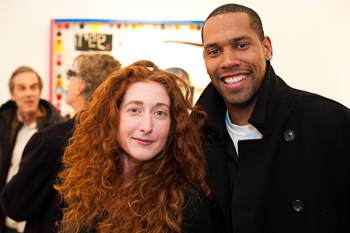 Qu Garcia with Heather Gargon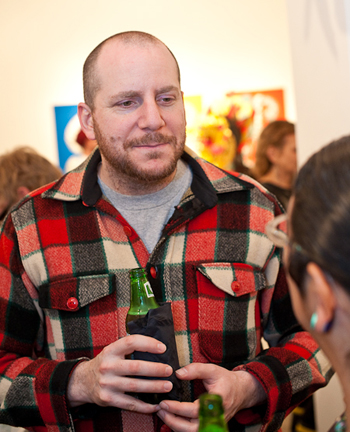 Jason Wald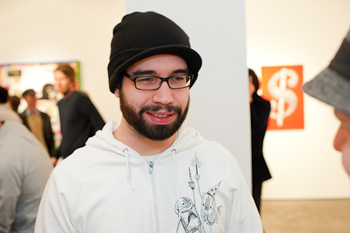 Sean Lugo
Photos by George Koroneos.
Jonathan Levine Gallery
Five Year Anniversary
Group Exhibition
February 27 – March 27, 2010
Read our exclusive feature on Jonathan Levine and how he got his start HERE.
More on Jonathan Levine at www.jonathanlevinegallery.com