John Waters to Sign 'Role Models'
Juxtapoz // Sunday, 26 Sep 2010
1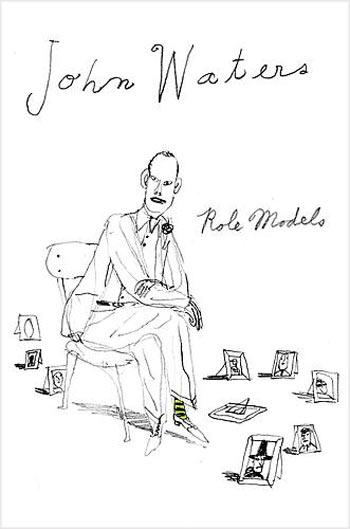 John Waters (Juxtapoz #115) made his name with a series of spectacular (-ly gross, at times) films, including the cult classics Hairspray, Cry Baby, Pink Flamingos, and Cecil B. Demented. In Role Models, Waters reflects on those who have inspired him, so don't miss this opportunity to meet the legend and have your copy signed.
Role Models is a sort of menagerie that includes the kind of outsider folk he frequently characterizes in his films (Baltimore barkeep Miss Esther, a stripper named Zorro), the more sophisticated (Tennessee Williams, fashion designer Rei Kawakubo), and those who fall in between ("Manson girl" Leslie Van Houten). Waters introduces readers to two of his dearest "roommates," Cy Twombly and Mike Kelley, whose work decorate his home.
Role Models offers a tour of bars in Baltimore and Provincetown, a chance to shop for secondhand clothes at Hadassah with Divine, and the connection between Waters's iconic mustache and Che Guevara's beret. With his trademark humor and disarming charm, Waters recounts interviews with Patty McCormack (The Bad Seed), Little Richard, and outsider pornographer Bobby Garcia, who specializes in "all straight guys" Marine films. These are reminiscences not to be missed.
If you didn't read our exclusive interview with John Waters in our recent August 2010 issue, take a look at a few of our favorite quotes by Waters instead.
John Waters: Role Models
Book Signing
Tuesday, October 5, 2010
6 to 8 pm
Gagosian Shop
988 Madison Avenue
New York, NY 10075
Hours: Mon-Sun 10-7