John Warhola, brother of Andy Warhol, dies at age 85
Juxtapoz // Tuesday, 28 Dec 2010
1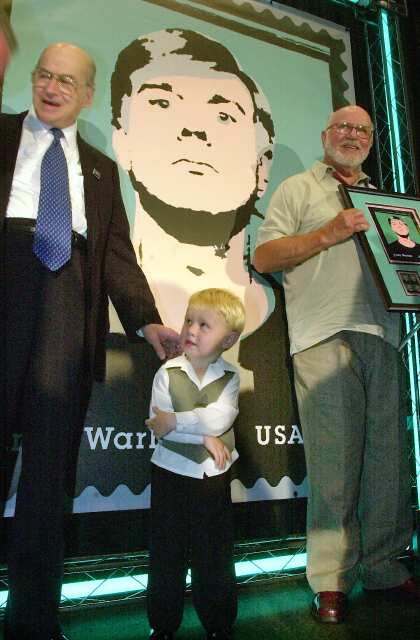 John Warhola, brother of famed and iconic pop artist Andy Warhol, died on Christmas Eve at the age of 85. Andy's older brother helped raise the Pop Art icon and later was a major player in establishing the Andy Warhol Museum in Pittsburgh.

John, on the left above, was one of the three founding members of the Andy Warhol Foundation for the Visual Arts and was the group's vice president for 20 years. The foundation established the Andy Warhol Museum, according to the LA Times. Obviously John's impact on contemporary art is substantial, as both the foundation and museum play major roles in the art world today.

Photo from LA Times.