John Romita Spider-Man #49 cover art goes for $167,300 at auction
Juxtapoz // Wednesday, 24 Aug 2011
1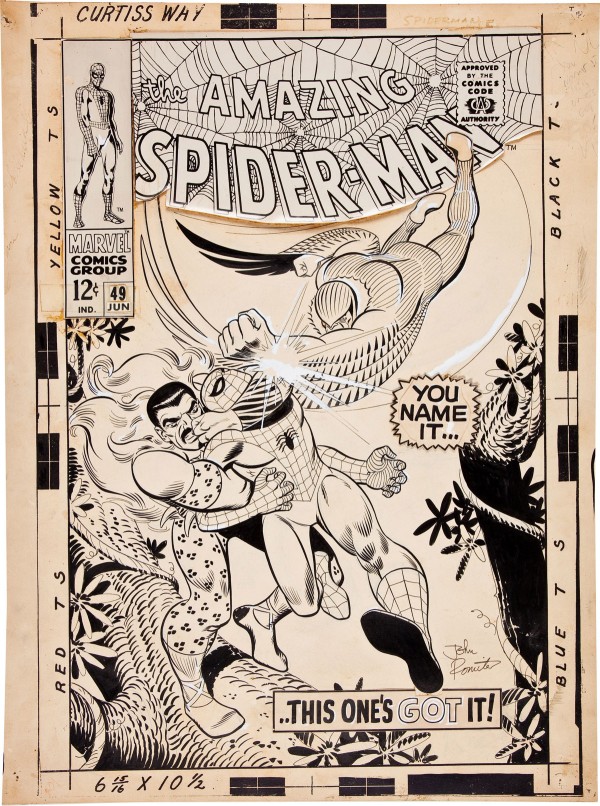 During a very successful Heritage Comics & Comic Art Auction, John Romita's original cover art for Spider-Man #49 went for a solid $167,300. The cover art features Spider-Man in a duel with Kraven the Hunter and the Vulture. Other Marvel and DC gems were in the auction.
One thing of note that we think captures the spirit of the origins of Juxtapoz: "Up until now Robert Crumb was the only underground artist whose originals had commanded this kind of price," said David Tosh, Consignment Director at Heritage, "but this is a classic of the Underground genre and the cover to one of the most important and groundbreaking comic books, as they pertain to matters of free speech in America."
Another fun note: Charles Schulz Peanuts Sunday comic strip original art, dated April 3, 1955, a classic featuring Linus, Lucy and Snoopy, impressed with a final price realized of $47,800.
Quote via
ArtDaily