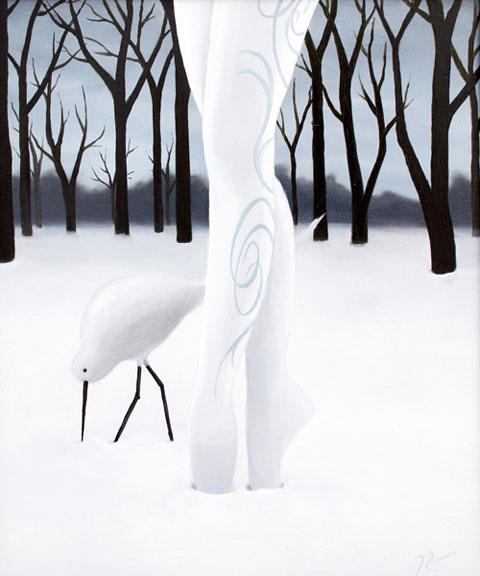 Corey Helford Gallery presents Tracking The Wounded, a solo exhibition of new works by Joey Remmers. For his first solo show at the gallery, Remmers creates a series of compelling visual narratives, many of which are adaptations from his favorite novels and short stories.

Inspired by authors from Stephen King and Chuck Palahniuk to Michael Chabon and Dean Koontz, Remmers employs the paintbrush, as an author would the pen, to create timeless moments and intimate snapshots. Remmers' color palette is more muted than before, and the oil and mixed media works highlight the grain of his birch panels.

Tracking The Wounded will open next Saturday, January 24 and will be on view until February 14, 2009.
Joey Remmers was born and raised in Southern California. His interest in art began at an early age, prompting him to find creative outlets for his innate talent. At 19 years old, he began tattooing, which became both his profession and artistic medium for the next ten years. Following his success as a nationally recognized tattoo artist, his focus turned to illustration and painting, exhibiting at galleries including CoproNason, M Modern, Fuse Gallery, and Thinkspace Gallery. Remmers' work has been featured in Stretching Canvas and Savage Magazine, and he is currently collaborating with Fender Guitars on a custom product series.
For more information about Joey Remmers, please visit www.joeyremmers.com.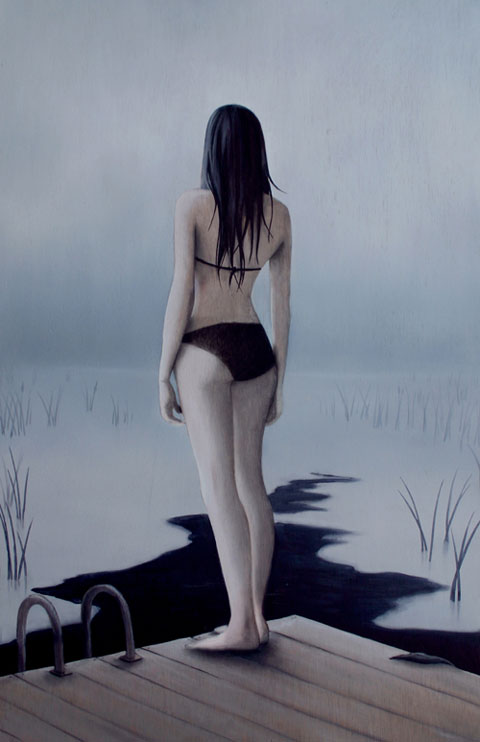 Do You Love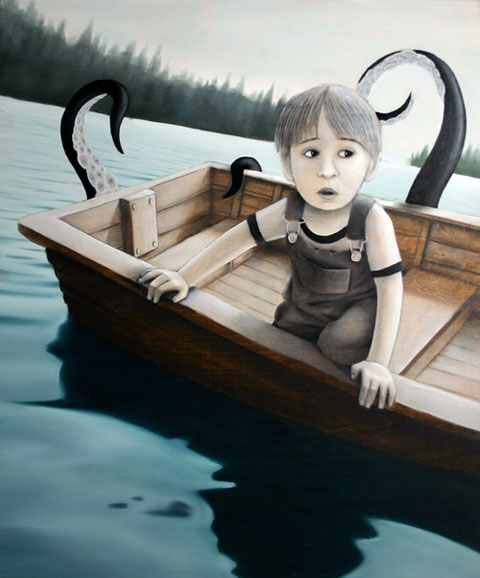 Leviathan Smiles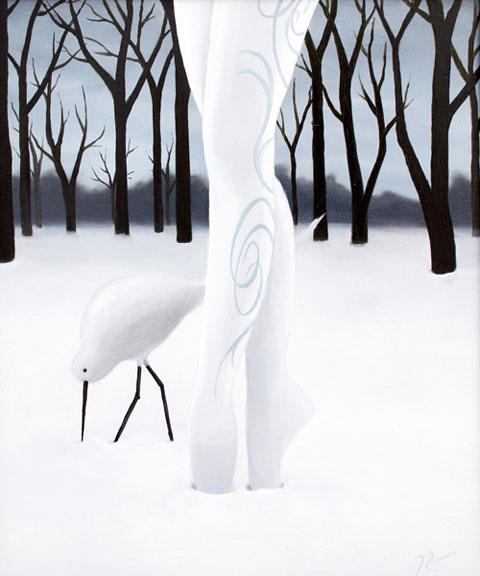 Frostbite