Jim Houser's Record Release?
Juxtapoz // Wednesday, 18 Aug 2010
1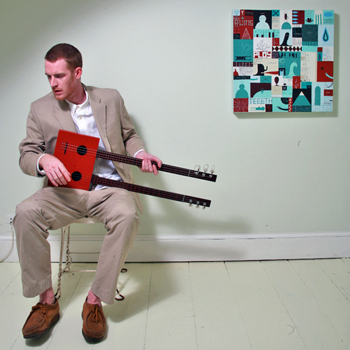 Visual artist and musician Jim Houser has released a new untitled album of music written and performed by the artist himself. Houser's paintings are visual poems by which he communicates his innermost thoughts and feelings, so a musical accompaniment is not only understandable, but supremely beautiful.
Anyone who enjoyed the audio component of Houser's recent installations in Make Room For The Emptiness last Winter at Jonathan LeVine Gallery now has the opportunity to acquire the music to play at home In a beautiful set.
The package consists of a six-track 10" vinyl record and a beautifully designed 16-page full-color collector booklet featuring Images and artwork also created by the artist.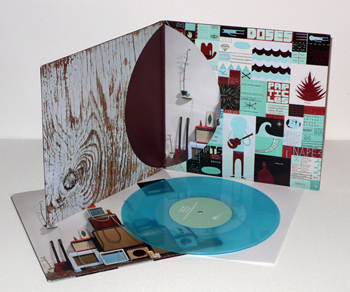 Some words from Jim about the record:
"For the last 10 or so years, making music has always been the place that I turned when the paintbrush wasn't working for me. I found that even when I was burned out from making art, the act of sitting and making music would allow me not to feel like a waste of time and space. I came to realize that this was part of my whole process, so I began to incorporate those sounds into the installations I do in a gallery, to represent everything I made during the last 6 months or so, not just the visual art. And I was very happy with how the sounds accompanied the sights. My music found a home in my artwork. This record represents the best bleeps and bloops and thuds and screeches and crashes from the past 2 years of art shows, condensed and recorded at home into 6 short songs. Just like my paintings: heartfelt and repetitive."
Take a look at show Images from Houser's solo show, Make Room For The Emptiness right here.
Further ordering info can be located here.