Image Gallery
Jessica Hess "It Finds You" at White Walls San Francisco
Juxtapoz // Friday, 02 Sep 2011
1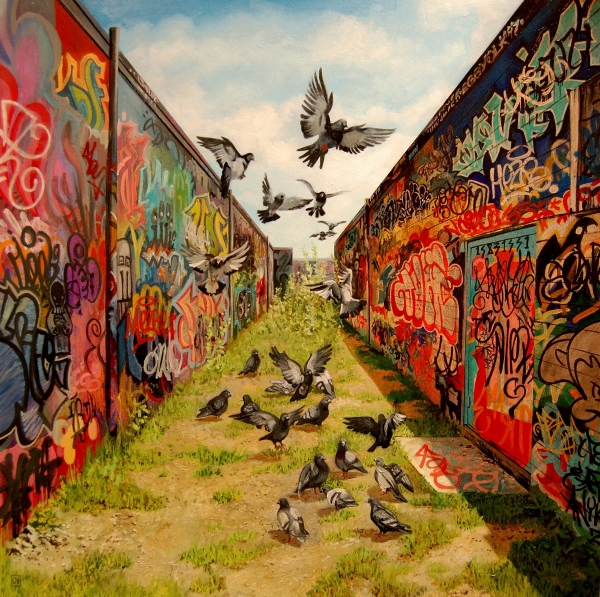 This Saturday, September 3, fine artist Jessica Hess opens a solo show, It Finds You, at White Walls in San Francisco. The exhibition will feature 25 new works, the bulk consisting of Hess' oil on canvas realist paintings of urban decay featuring various touches of street art and graffiti within the paintings.

As White Walls notes, "Hess' work explores structure, simplicity, and decay, rather than the elegant, almost decadent subjects that usually tend to take precedence within traditional oil landscape painting. She seeks out abandoned, derelict structures and overlooked sections of civil infrastructure – armed with only a camera – as part of her research process. She has described some of these spaces as almost 'having found her,' rather than the other way around. Through her investigations of these forgotten places, Hess aims to recreate her own interpretations of the spaces she's visited, and the images she's collected. Some of her paintings are made with fidelity to the original source, while others are products of Hess' subconscious compilation of sites visited, photographs taken, and remembrances of her urban wandering."

This is the San Francisco-based artists first solo show at White Walls.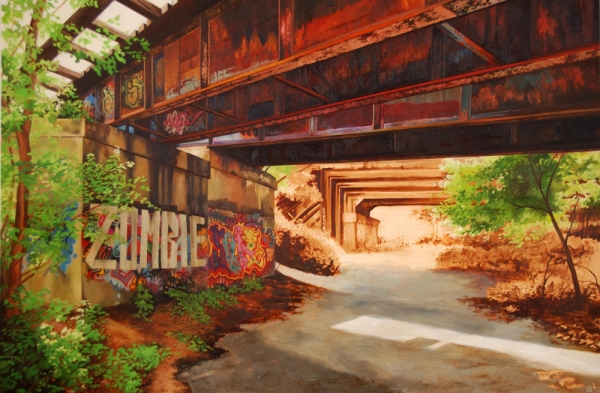 Jessica Hess
It Finds You
September 3—24, 2011
White Walls
San Francisco, California