Image Gallery
Jeremy Fish "Listen and Learn" at Joshua Liner Gallery
Juxtapoz // Thursday, 26 May 2011
1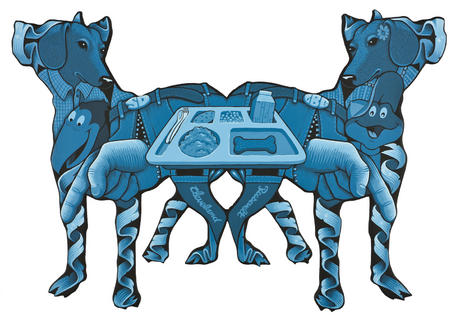 To this day, one of our most talked about covers was the December 2006 issue featuring Jeremy Fish as interviewed by Aesop Rock. Anytime we hear Fish's name, it brings back good energy. Fish will be opening his newest solo show,
Listen and Learn
, at Joshua Liner Gallery in NYC on June 21, 2011.
For this exhibition, Fish prepared "story paitings" with accompanying audio. The "acrylic on hand-cut wood panels, these thirty 'story paintings' are accompanied by audio recordings of the source tales recounted by the original storytellers, available to gallery visitors on MP3 players and headphones mounted next to each work." There is even one with Snoop Dogg.
We will have a bunch more details and information about Fish's new solo at
Liner
, but we wanted to get a few previews up on the site this morning.
Jeremy Fish
Listen and Learn
June 21—July 16, 2011
Joshua Liner Gallery
New York, New York