Jeremy Fish And Upper Playground Invade Mexico City with
Juxtapoz // Friday, 27 Mar 2009
1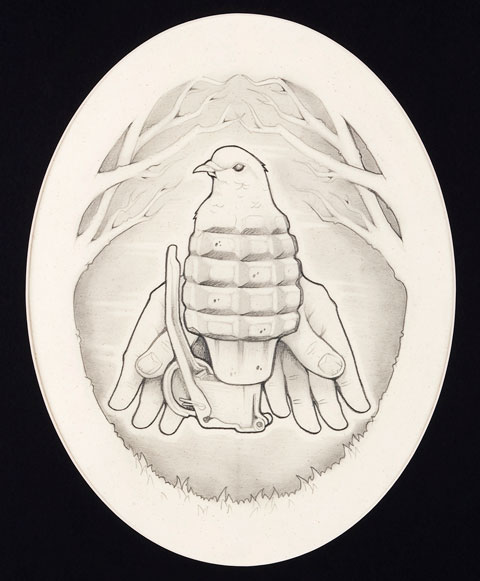 San Francisco based artist extraordinaire Jeremy Fish (Juxtapoz cover #71) is in Mexico City right now for his Upper Playground exhibition Nature Studies, which opens April 2nd, 2009 in La Condesa at the fresh FIFTY24MX.

We're not exactly sure how Fish has been able to produce so much stunning artwork in recent months, but we figure his superhuman dedication and talent probably helps out. The most exciting part about all the new work is his obvious shift in focus.

For this new show, Fish has concentrated on nature: animals juxtaposed against human machines and artillery, seemingly questioning mankind's relationship with the mechanized world.
Nature Studies opens April 2nd, 2009 at FIFTY24MX and will remain on view through May 16, 2009. This may just be the ideal time to take that road trip to Mexico you've been talking about.
Source: www.citoyenmag.com