Jeremy Fish Adds to New Mural in San Francisco
Juxtapoz // Tuesday, 18 Jan 2011
1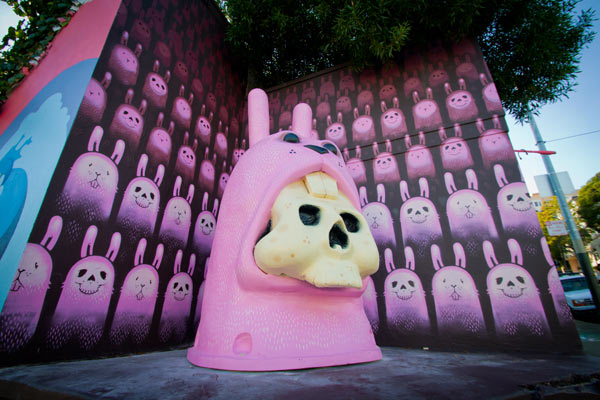 Jeremy Fish has just put the finishing touches on his property in the midst of the new Lower Haight mural in San Francisco. His master finish incorporates a Silly Pink Bunny statue as the "Hello" moment upon entry into one of the last locals neighborhood in the City.
The Lower Haight mural has already seen pieces completed by Mars-1, David Choong Lee, Doze Green, and Ericailcane, as well as a handful of others. Jeremy got the prime real estate spot, as he is holds the ambassador title to heart.
Fish added a nice touch with the statue, and the imprint "Silly Pink Bunnies, 20 Years, 1991—2011."
Photos by Aaron Durand.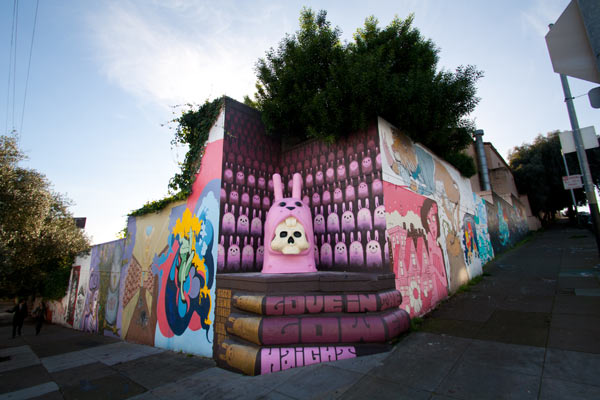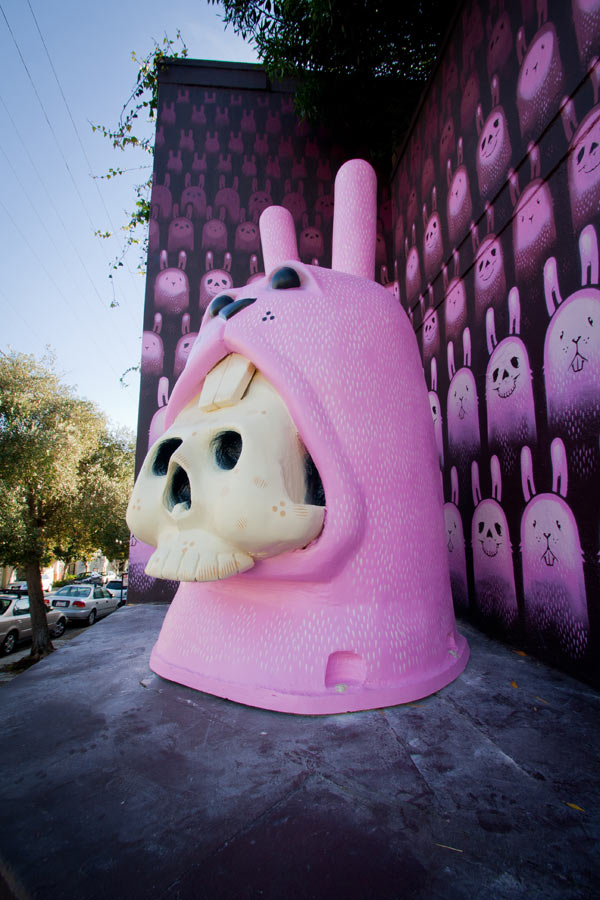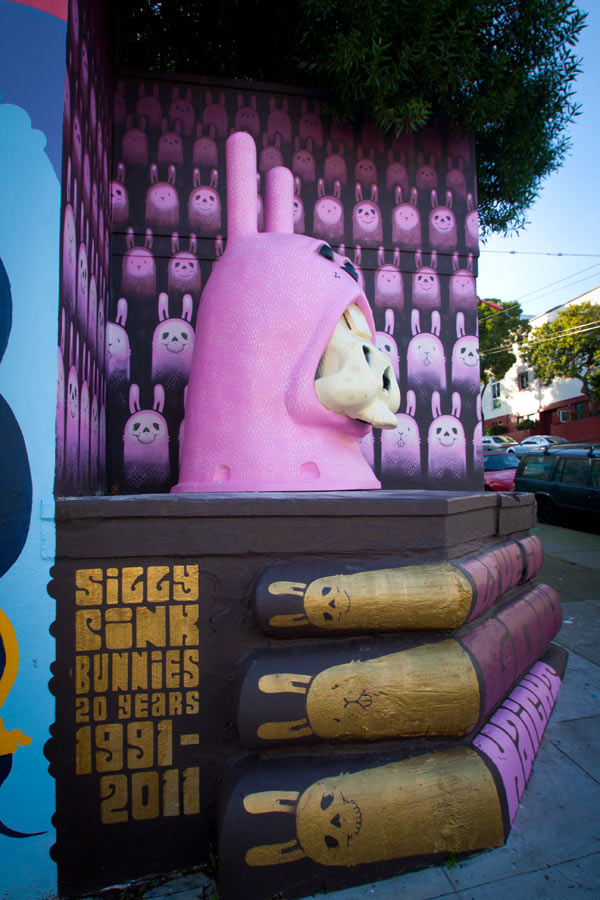 http://www.sillypinkbunnies.com/